Want to Be Photogenic Enough for Instagram? Start With Product Design
Posted on November 12, 2013 by Danielle Faber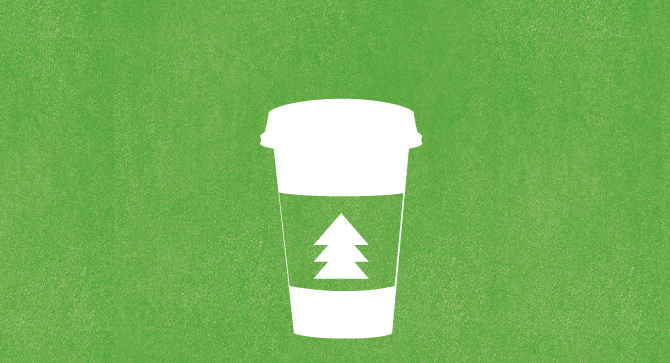 It's that time of year again! Even though patio drinks and cottage weekends seem like they were just yesterday, the fact that it's almost halfway through November means it's officially the holiday season. I found that out for sure last weekend when I opened my Instagram and saw the first appearance of holiday cups from Starbucks, my online acquaintances bursting with excitement at the sight of them.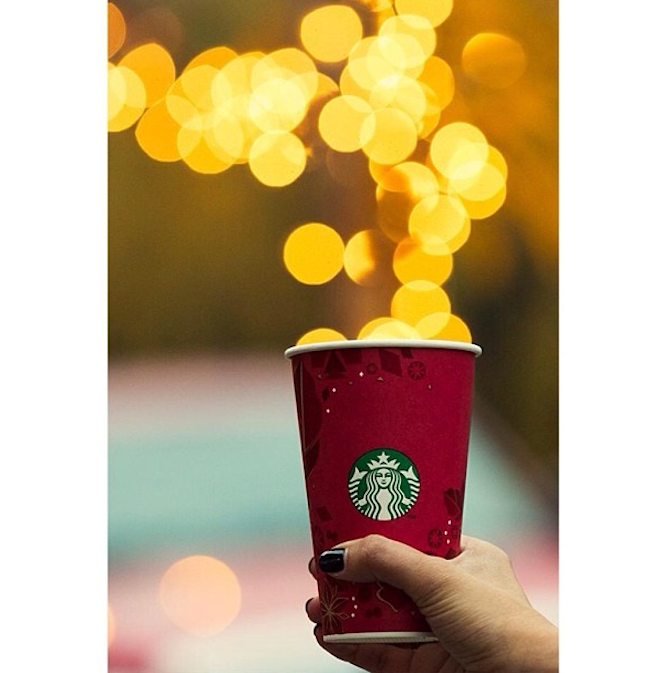 Image courtesy of Instagram user @leave_a_sparkle
Though there's no motivation or incentive from the company, I found almost 5,000 photos when I searched the hashtag #HolidayCup, all of them of Starbucks' newest cup. I reached out to Youri Hollier, the social media manager at DAVIDsTEA , to inquire why he thinks people are motivated to share what they're drinking during the holidays.
"By and large, sharing tends to increase during the holidays – people are out shopping, they have wish lists and are eager to talk/ask about new products," Hollier said. "In terms of strategy, we do our best to encourage our fans to share, with particular emphasis around our #24daysoftea advent calendar campaign."
And it's not just holiday cups that make the rounds on social networks: people share their coffee and tea cups all year round. Hollier told us that although they use some recurring hashtags to gently nudge people to post their turquoise cups, "the vast majority [of social sharing] seems to come from people sharing how tea plays a part in their daily lives."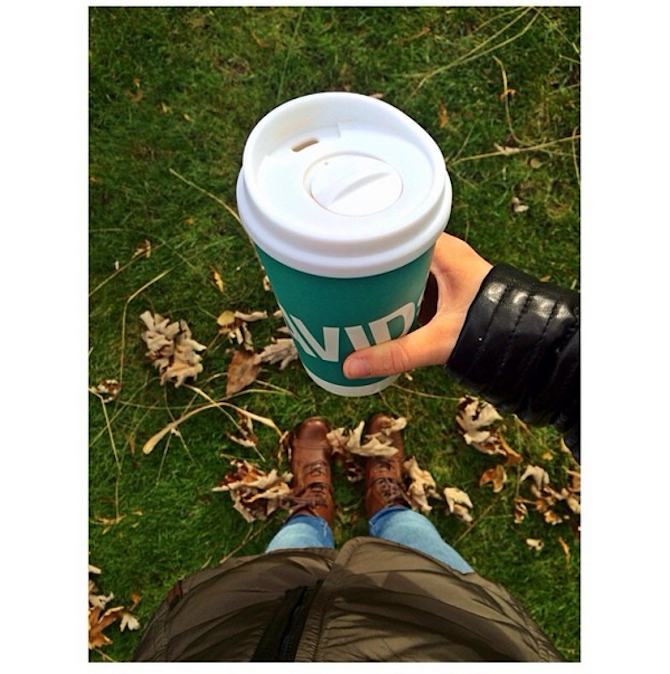 Image courtesy of Instagram user @sabe4
With photo-sharing becoming one of the top drivers of social media use and Instagram sitting at 150 million users and growing, Youri's insights seem logical. We are increasingly sharing the most intricate details of our daily lives to produce content and keep people interested (sounds a lot like brand-building , doesn't it?). This is Gen Y's version of keeping up with the Joneses. I'll take your grande Americano with a shot of vanilla and raise you a venti triple shot Caramel Macchiato! And of course, this can be applied to a new pair of kicks, your outfit of the day (#OOTD), or anything else that makes up what we do on a daily basis.
With this comes a new facet of product experience. If you're a product designer at Starbucks and you know the cup you design will be released in coffee shops worldwide and then posted to Instagram in droves, what are you doing to make this cup photogenic? Is product development changing because of our constant need to share? Research shows that, "when social network effects are present, taking them into account…can lead to product designs with a higher market share."
We also see brands using social media to crowdsource their designs. This year, Porsche decided to ask their Facebook fans what they want in a Porsche 911. Months later, the crowdsourced version was unveiled to their Facebook fans with great reception – almost 60,000 likes and 900 comments. Those are dream numbers for any company.
Social media is now carving its importance into more and more stages of the product development cycle. With adoption numbers continuing to grow, we are seeing power shifting back to the consumers hands, and although I'm a marketer, I'm a consumer too so I would say that's great news!
Danielle is a Social Media Coordinator at 88 Creative. Follow her on Twitter at @DFabes .