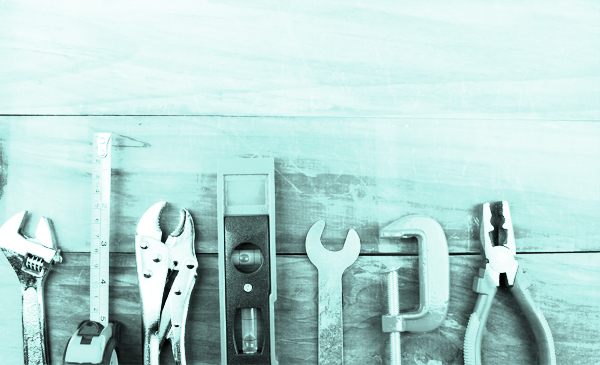 Work in Progress: Finding the resources to make you better
Posted on March 2, 2015 by Danielle Faber
When was the last time you learned something new? And no, I'm not referring to why we see blue/black or white/gold. I'm talking about a new skill that you can use to make your work better. Living in Toronto, I have found some great resources that help me add to my repertoire and learn new skills. Seeking out professional development is the best way to break routine and spark my creative juices. It's so easy (especially when stepping out into the winter is very unpleasant) to get stuck in the monotony of the work-gym-dinner-sleep routine, making it so important to take initiative and explore the resources out there. These are some of my suggestions.
Creative Mornings
Creative Mornings is "a breakfast lecture series for the creative community." With chapters that span the globe, CM is a great place to hear some very inspiring people speak about their personal experiences based on monthly themes, like Climate, Ugly, Chance, and Crossover. The Creative Mornings community meets on the last Friday of every month at different sponsored spaces around the city. Find out more here .
Meetup
Are you a runner? Do you like brisk winter hikes? Are you interested in learning more about startups? Are you a builder, maker,  or student? Meetup has an event for you, no matter who you are or what you're into. Another international organization, Meetup aims to bring people together and create communities around similar interests.
Brainstation
For those of you that are interested in tackling new fields of interest but don't know where to begin, I introduce Brainstation . Here you'll find classes for people looking to begin a venture into web development or for those who want to learn more about designing for user experience. Locally, they have classes in Toronto, Waterloo, and Ottawa but if you're in New York, Vancouver, or even Costa Rica you'll be able to find classes too.
HackerYou
Learning to code has become a skill that isn't just for engineers anymore. It's a great asset for graphic and visual designers and can also be useful for anyone working in the digital space. Coding skills can solve many issues digital marketers come across, whether it be errors on a WordPress blog or installing tracking codes. HackerYou offers full and part-time courses that range from JavaScript development to front-end web design.
Ladies Learning Code
This one is self-explanatory. Basically, Ladies Learning Code is a place for women and girls to learn coding languages, but many of the people involved with the program will tell you that it's so much more than that. It's a community of people looking to support women and girl developers and carve out a place for them in the industry.
Have you used any of these resources? Give us your feedback! You can find me on Twitter at @DFabes or leave a comment below.