Why it's fashionable to buy on Instagram
Posted on August 23, 2013 by Hafsa Pathan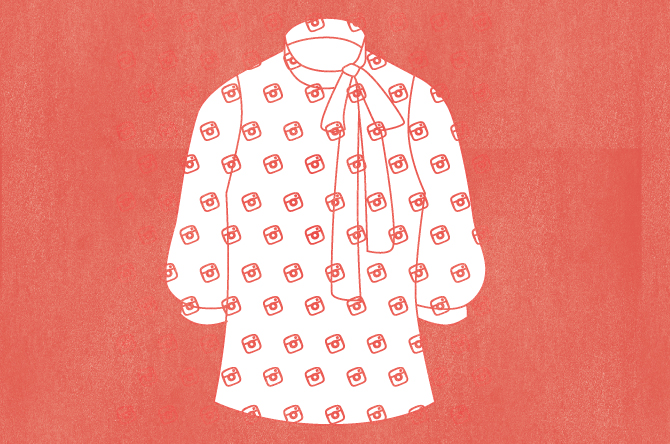 Instagram is described as a "fast, beautiful and fun" way to share your photos with your circle of friends. Snap a quick picture on your phone, apply a cool filter and then watch the love pour in once you publish.
When I first created my Instagram account, I actively posted pictures of my meals, my outfits and my daily shenanigans. It became a great tool for me to stay connected with my friends and family, and it allowed for me to indulge in celebrity-creeping.
Over the past several months, that's all changed. With so many businesses, including independently-owned small businesses, jumping on this fun platform, Instagram has become my go-to for shopping for the best trends. I'm talking about using Instagram to find the best product and then directly contacting the business. I've purchased several handmade goods over the past year after seeing photos of the product on Instagram, including intricate jewelry, clothing and art.
Think about it – Instagram has over 100 million users and billions of photos. It allows for brands to upload visually delicious pictures of their products and relay messages to their target audience. Instagram is no longer just a personal photo-sharing platform, it's now a powerful marketing tool. And it's free.
Besides just showcasing their product, brands can use Instagram to truly connect with their audience by offering a look into their corporate culture and give sneak peeks into what goes on behind-the-scene. For example, the PR girl for Oscar de la Renta (aka @oscarprgirl ) has almost a quarter million followers on Instagram and Twitter and gives fans a fresh look into the fashion powerhouse.
Big brands like H&M and Zara have embraced the fun, picture-sharing app to showcase their new lines or or the latest fashion trends. H&M is almost at a million followers and posts everything from clients wearing their clothing to what's new in stores. It's a cute Instagram account and is very reflective of the H&M culture that's portrayed in their traditional advertising, their website and their stores.
'We love this stylish outfit! Spotted at Pitchfork Festival.#HMPitchfork #HMLovesMusic'
Zara's Instagram account is a mirror-image of their website and I like it because it's basically an easy-to-browse catalogue.
But personally, I love using Instagram to discover small or independently-owned businesses. Take a look at helloberry 's Instagram. It's an online jewelry shop that reaches almost 20,000 followers. The founders upload vibrant pictures of products every day, and also share photos of clients wearing their product. They also hold contests, asking followers to comment or post their own photos to enter. helloberry is doing Instagram right. Bonus points: helloberry is the 'love child' of three Torontonian girlfriends and has some of the best statement pieces out there.

With that being said, Instagram is not for every small business out there. It's important to know what you want out of Instagram before jumping on board. A content strategy, photographer (even if that's the founder equipped with a smartphone) and community manager are things you need to keep in mind prior to launching your small business on Instagram.
We are big fans of Instagram and helping small businesses at 88 Creative. Have a small business and want to take the leap? We'll hold your hand and then some .
Hafsa is a Social Media Coordinator at 88 Creative. Follow her on Twitter at @Hafs__ .