A Look Back: Our First Facebook Memories (& profile pics)
Posted on February 4, 2014 by Erin Bury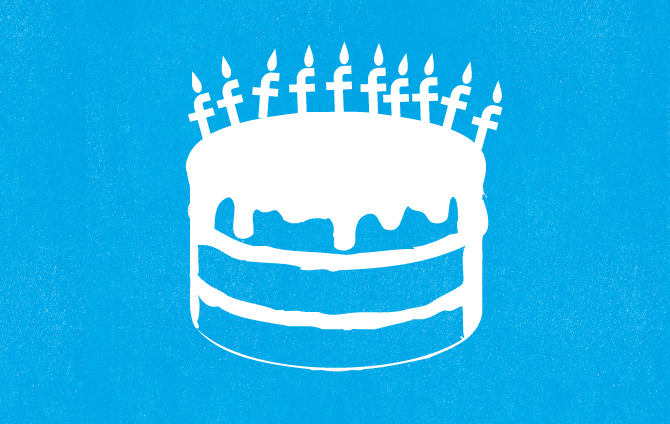 Facebook turns 10 today, and there's been lots of retrospective articles in tech blogs and mainstream media about the site's impact on our lives. Sure, it kicked off the social networking trend and connected over a billion people around the world. Sure, it made Mark Zuckerberg a Silicon Valley icon, and a role model for budding entrepreneurs everywhere. And, famously, it provided fodder for a David Fincher movie, making a caricature of the Winklevoss twins in the process.
There's no arguing Facebook's impact on our lives, but we had a much more important question: how have we changed since we joined, and what did our first profile photo look like? So without further ado, here's a glimpse at each member of the 88 Creative team before they were digital strategists/designers, and their thoughts on how they used Facebook in the early days:
Me (Erin Bury, Managing Director), joined December 2006:
I joined in December 2006, in my last year of university. At this point you could still add your course codes & connect with classmates – ah, the early days when Facebook was only supposed to be for students, not your mom/grandma/siblings/colleagues. I'm thankful it didn't exist when I was in high school or my early undergrad years – my early pictures weren't too embarrassing, but likely would have been worse if I was 17 (also, thank GOD Twitter didn't exist then). I've ditched the tequila photos along with my brown hair, and now Facebook is the main way I connect with family and friends, and the main way I find BuzzFeed quizzes and hilarious pet videos. Not to mention a main channel for our clients to build communities – funny to think that it's evolved into a business-focused platform (maybe Eduardo Saverin was onto something after all).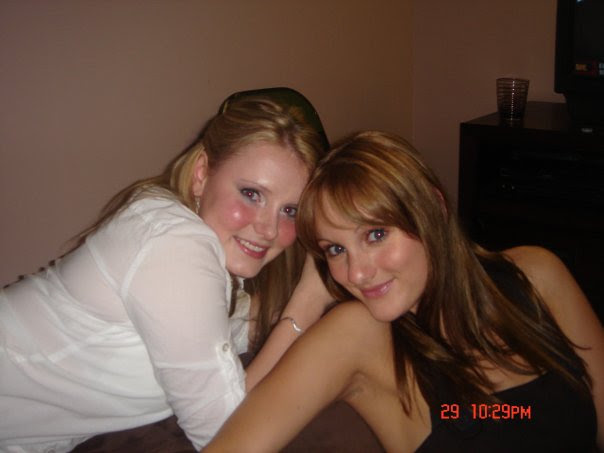 Jason Giles, Digital Strategist, joined in 2005:
I was a freshman at Brock and had only been there a month or so when a girl that I liked in my class told me to get Facebook. She told me it was "like Myspace, but for university people only," so I signed up. You could put in which classes you were taking and it would show you other people in your class and what their interests were. I remember there was an arbitrary "trending list" showing what was popular among your classmates (Old School, Anchorman, Dave Matthews Band, Survivior etc.).  We used to arrange discussion groups around course material, share lecture notes etc. It was all really fun to be part of this exclusive club, that in many ways brought those of us at Brock at that time closer together.
It's absolutely bonkers to think that 9-ish years ago, joining this site which helped me share lecture notes with a dude in another dorm would be the launching point for my career in digital marketing.
Gabriella Rackoff, Creative Director, joined in 2007:
I had just gone back to school for advertising and all my classmates were joining. I resisted because I thought it was for teenagers or people in their early twenties, not sophisticated people in their mid-twenties like me. But my classmates made me an account anyway. That night I spent hours looking people up. My Facebook stalking addiction had begun.
William Ruzvidzo, Social Media Manager, joined in 2006:
I signed up for Facebook in the fall of 2006. I was 19 and had just moved to Vancouver for university. When I moved there, I didn't know a single person so Facebook was a great way for me to meet my classmates and make new friends. Over the years as Facebook expanded, it became a great way for me to stay in touch with my family and friends in Zimbabwe without running up a high phone bill or having to constantly log into MSN chat.
When I eventually moved to the Netherlands in 2010 on an exchange, Facebook helped me make new friends and connect with people I met at the never-ending student parties that were going on. Through Facebook, I'm still in touch with many of the friends I made back then even though we're now spread out across the world. It's hard to believe that I'm now getting paid to post updates on a network that I joined for free 8 years ago!
Danielle Faber, Social Media Coordinator, joined in 2005:
I was in my first year away at school and everything was new. New home, new school and new potential friends everywhere. I was walking through campus one day and I spotted this guy, and in my mind, he was the cutest guy I had ever seen. Of course, the first thing I did was rush home to my computer and start digging. With a little help from my friends, both online and off, I ended up finding the boy of my dreams on Facebook. I browsed his photos, his friends, his interests, and wondered when I'd have the chance to meet him face to face. A few weeks later, having nearly forgot about my would-be soulmate, I was walking through campus with my head down and, with my luck, walked right in to someone. I looked up and, of course, standing there was my Facebook crush. We finally exchanged names and as I was walking away, I called back to him "Add me on Facebook!" He did and we're still friends to this day. The story is actually true, but he clearly wasn't my soulmate.
Claudine Casabonne, Visual Designer, joined in 2008 (from France, studied in Barcelona):
This photo was taken when I really started to use Facebook. I don't remember when I joined, but I think it was in 2008. I really started to use it in 2009 when I studied in Barcelona and didn't have a mobile plan in Spain. All the foreign people like me spoke to each other in Facebook, and now it's more to stay in contact with the people I've met who live in other countries.
Hafsa Pathan, Social Media Coordinator, joined in 2006:
I had just started at the University of Toronto and my friend told me that I had to sign up for Facebook because it was the perfect way to stay in touch with all my friends as they were now scattered across Ontario (and some beyond). I didn't use it for much other than to write on my friends' walls or share dozens and dozens of pictures in various titled albums on a regular basis. I don't think I ever used Facebook for anything good until I got much older and then started different groups for different lectures and courses.
I have to admit that I was one of those people with a very private Facebook  - my profile picture wasn't even visible to non-friends – but I did share quite a bit of information. Now, I'm a little more lenient with privacy settings but I don't share quite as much. I used to also add everyone and anyone I used to know, including friends from kindergarten who I hadn't spoken with in years, to just adding those I truly care to keep in touch with.