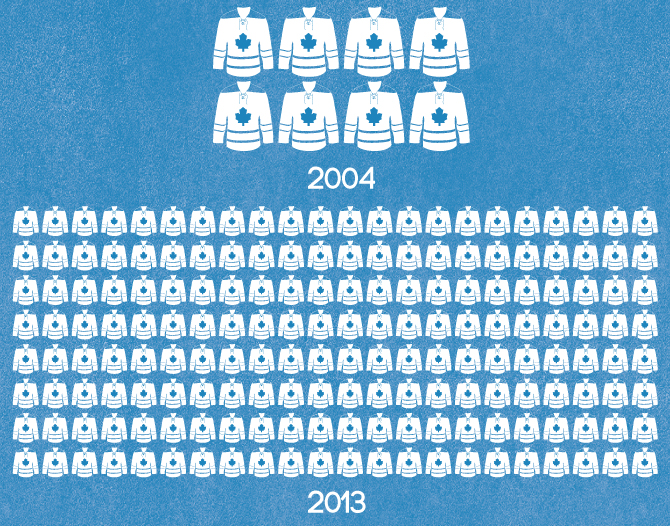 Because it's the cup: social media then and now
Posted on April 22, 2013 by Jason Giles
This weekend was a big one for me. The Toronto Maple Leafs have made the playoffs for the first time since I was 17.  That seems like a lifetime ago and I mean, if you look at it through the lens of digital media, it really was a lifetime ago.
Twitter was two years away.

TheFacebook was still restricted to Harvard, Columbia, Yale and Stanford.

My MSN username was a strange combination of my name, emoticons, an emo song quote, and my cell phone number to round it all out.

Myspace. Enough said.

I got my first MP3 player, which held 8GB of music. That was the top of the line at the time.
The one thing that I keep thinking back to though, is that we watched those playoff games in bunches at friends houses. That was the "reach" of our entire network. We could discuss hockey and the game with the eight other people in the living room at that moment.
I suppose in a way that it always has, social media has been able to connect like-minded fans with other fans. Honestly, I can't imagine watching a hockey game without social media now. During the "dark times" in the past couple of years I had twitter followers and friends in which we could commiserate together with, celebrate every goal, every trade, every save together. We're in this together.
Which makes me even more excited at the thought of having social media while the Leafs are in the playoffs. Last year we got to sit and watch firsthand as the LA Kings twitter account took the site by storm with their "friendly" rivalries and clever tweets.
To everyone in Canada outside of BC, you're welcome.

— LA Kings (@LAKings) April 12, 2012
After immediately clinching a playoff spot on saturday, the Leafs social media team came out with this – a parody of Game of Thrones.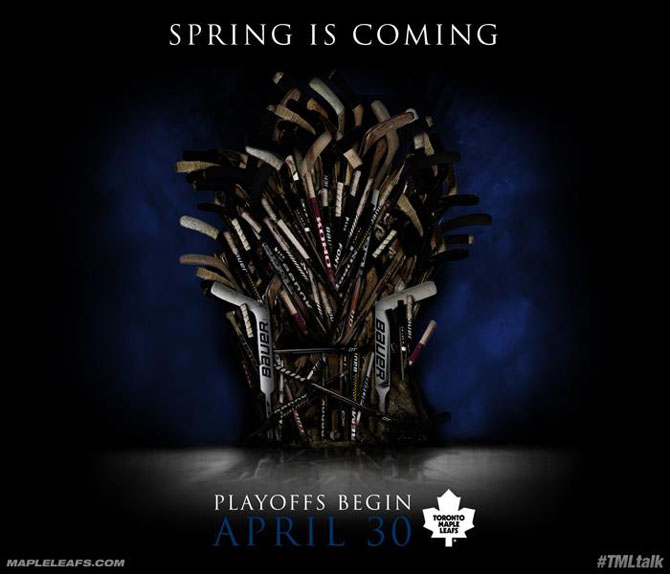 While this is just amazing, I'd like to see them go all out in igniting a social media rivalry. I know I previously wrote about not feeding the trolls , but given Toronto's reputation over the last few years, a fair bit of trolling other fanbases is long overdue.
Jason is a Digital Strategist at 88 Creative. Follow him on Twitter @Jasegiles .