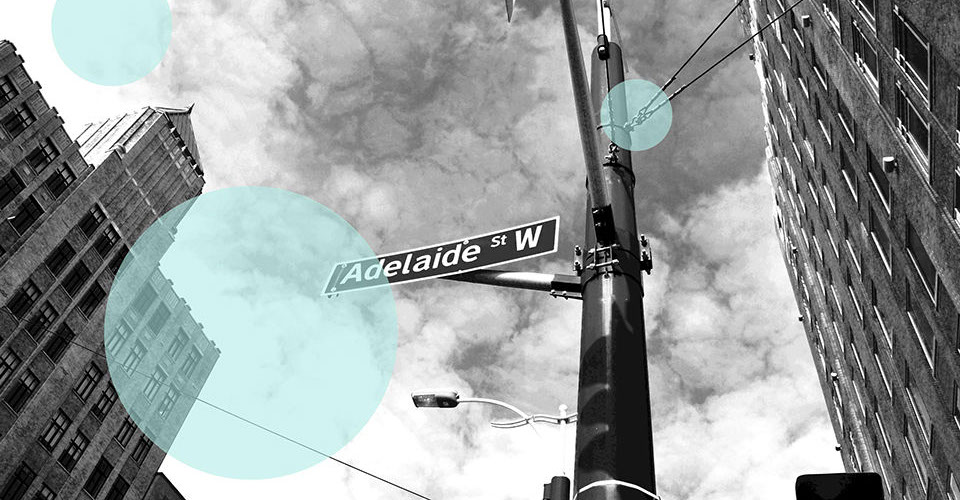 Our team of nine works out of a brick-and-beam office in Toronto's Entertainment District, and we're passionate about technology, design, and pop culture.
Digital strategy & consulting
Influencer marketing
Social advertising
Campaigns & contests
Public relations
Content marketing & copywriting
Social media management
Graphic design & branding
WordPress design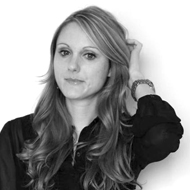 ERIN BURY
MANAGING DIRECTOR
Erin leads the 88 Creative team, directing strategy and the account teams. Prior to 88 Creative she was the Managing Editor at startup publication BetaKit, and director of communications at Sprouter, which was acquired by Postmedia. Erin writes a monthly column for the Financial Post, and is a tech commentator on CTV News. She has appeared in publications including The New York Times, Forbes, CNN, and Canadian Business, and was named one of Marketing Magazine's top 30 Under 30 marketers.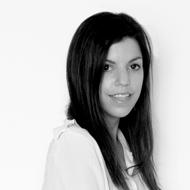 GABRIELLA RACKOFF
CREATIVE DIRECTOR
[email protected] @gabriellainga
Gabriella is in charge of design at 88 Creative. Your marketing message might sound good, but she thinks it should probably look good, too. Gabriella completed a BA in drama studies at York University before studying creative advertising and design at Seneca College. She has worked with clients including Telus, McCain, Boston Pizza, BMW, and Hudson's Bay Co.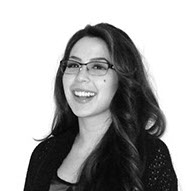 CHARLENE D'AOUST
PR MANAGER
[email protected] @charlene_daoust
Charlene has extensive experience executing PR campaigns for consumer and lifestyle accounts. She curates content and helps to build brands and relationships by delivering the right stories to the right audience. She has an honours degree in sociology and a professional marketing certificate, and has worked in PR at agency Maverick and at the ROM. She's a lover of random facts, healthy snacks, face-to-face conversations a.k.a. coffee dates, and traveling.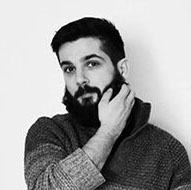 CORY INGWERSEN
SENIOR DESIGNER
Cory graduated from the joint Honours
Bachelor of Design Program at Sheridan College and York University. He has
focused his career since then on branding and Identity, and has had the privilege of working with clients such as the St. Lawrence Market, Old Town Toronto, Coca-Cola, and Canadian Tire. He is an avid adventurist and thrill-seeker with a passion for the outdoors.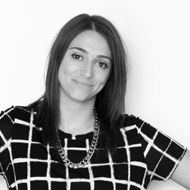 DANIELLE FABER
DIGITAL STRATEGIST
Danielle manages the social media accounts for 88 Creative clients. She is a graduate of McMaster University and holds an honours degree in communication studies. She was previously involved in startup marketing, helping companies like BetaKit and Hypejar grow their online presence. Danielle is a social media enthusiast and an avid culture- seeker who is constantly prowling blogs for the hottest galleries, restaurants, and shops.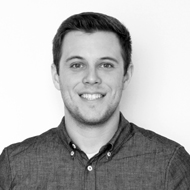 JASON GILES
DIGITAL STRATEGIST
Jason has a degree in business communications and digital media from Brock University, and has worked with clients including Budweiser, Coca-Cola, General Motors, and Intel to grow their online presence. He spends his free time at the rink or in the gym and was voted the handsomest employee at 88 Creative two years running. He is fluent in English and doge. One time he got stranded at the Buffalo airport.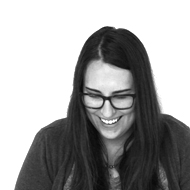 MEAGHAN ZABINSKY
DIGITAL MARKETING COORDINATOR
[email protected] @meaghanzabinsky
As a journalism dropout who found a calling in advertising at Seneca College, Meaghan plans to make her living telling brand stories on the Internet. She manages the social channels for 88 Creative and several clients, and spends her free time at slightly-better-than-dive bars, Trinity Bellwoods park, and Instagramming meals she had no hand in making.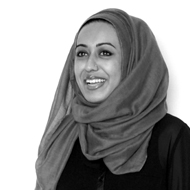 HAFSA PATHAN
DIGITAL MARKETING COORDINATOR
Hafsa's day-to-day responsibilities include managing social media a c counts and eating cupcakes (if you think we're kidding, just ask anyone at 88 Creative). She is a graduate of the University of Toronto and did her post-grad at Centennial College in public relations and corporate communications. She freelances for FASHION magazine and The LUXE Life, writing about all things fashion and health-related. She has a passion for fashion and social media, and is often found Instagramming her outfits.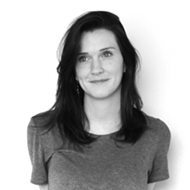 CLAIRE OWENS
DIGITAL MARKETING COORDINATOR
[email protected] @ clairenowens
As an all-things-digital girl, it makes sense that Claire manages the social media channels for our clients here at 88 Creative. She graduated from Queen's University studying Film and Media, and gained oodles of experience in digital marketing working for Springfree Trampoline. Outside of the office you can find her at the movie theatre, in the crowd at a concert, or traveling the world.
© 2015 88 Creative, all rights reserved