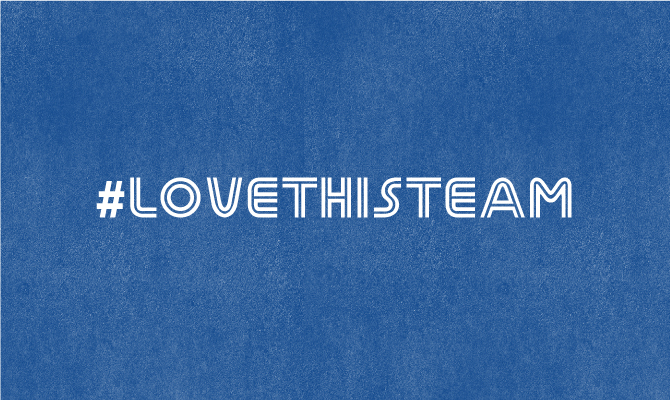 #LoveThisTeam – Blue Jays turning hashtags into campaigns.
Posted on April 1, 2013 by Jason Giles
After a series of offseason trades and free agent acquisitions, how could someone not get fired up and talk about their favourite baseball team on Twitter? I mean, just like that we've gone from also-rans to a world series contender. The excitement and anticipation is palpable in this country. There was only one sentiment that could reflect the elation of all Blue Jay fans nationwide: #LoveThisTeam.
The team, quickly realizing the value of this hashtag, jumped on it and let it become the official slogan for their 2013 MLB campaign.
Spring training 2013 has had perhaps the most extensive coverage to date, due in no small part to the emergence of social media. Sports networks, as well as the Blue Jays internal media department have been on scene since mid-February, providing tweets, articles, photos and webcasts of each spring training game as they ramp up for opening night. Each piece of media is tagged with #LoveThisTeam.
[email protected] radickey43 addresses the media during his press conference. #LoveThisTeam @ bluejays twitter.com/BlueJays/statu…

— Blue Jays-Official(@BlueJays) April 1, 2013
I might be slightly biased, but as someone who swears by Twitter, being able to interact with the Blue Jays via social media and have them so on top of things only endears them to me more. Their targeting of the 18-34 age demo by utilizing and embracing social media has only helped them win back a generation of fans who still remember 1993, and many more falling in love with the sport for the first time.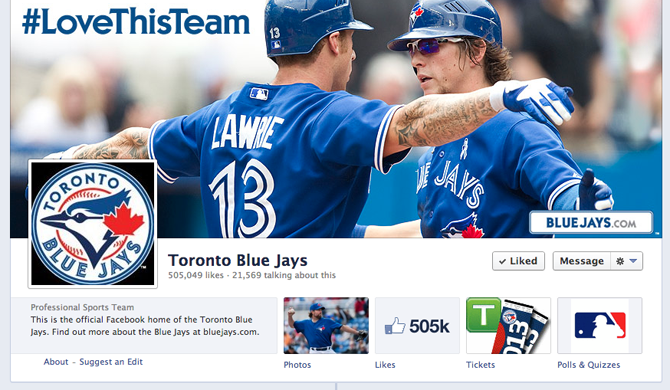 But without a doubt, my favourite part of this campaign comes down to this: a social media hashtag is being used to anchor an entire print/digital/OOH marketing campaign for a Major League baseball team. That is HUGE. The hashtag #LoveThisTeam adorns banners outside the stadium and guerilla pieces around the city of Toronto. It's in television ads, radio ads and has an obviously large digital presence. It's everywhere, and I can't even stop myself from adding #LoveThisTeam every time I talk about the Blue Jays on Twitter.
Sometimes I scoff at corporate promoted hashtags meant to elicit a favourable albeit biased conversation. But when it comes to #LoveThisTeam well, it's really all I can do — love the team and love the warm embrace of social media.
Let's go Blue Jays.
Jason is a Digital Strategist at 88 Creative and a huge Blue Jays fan. Follow him on Twitter @Jasegiles .