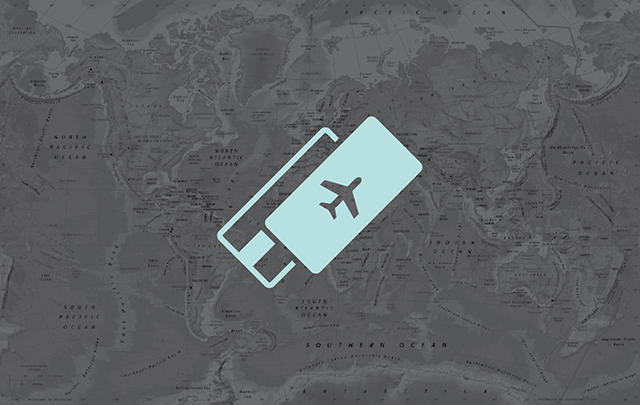 I'm Leaving On A Jet Plane… Eventually
Posted on February 9, 2015 by Claire Owens
Since I started working at 88 Creative my travel bucket list has exploded. I'm thinking it has a little something to do with sharing an office with BuzzBuzzHome and working on some clients that are real estate and architecture-centred, but I can't be sure.
I'm not going to lie, when I got the job I knew very, very little about those industries. I didn't really need to. I definitely wasn't thinking about buying a house, my appreciation for architecture never went past thinking a building looked 'cool', and I didn't think twice about the planning that went into the cities I love. Now that I've been submerged into those worlds and have had the chance to write about amazing places all over the planet, things are a bit different.
Since I (luckily) get to check Barbados off my bucket list this month, I thought I'd put together a solid list of what destinations I want to check out next.
Paris, France
Working on the Mirvish+Gehry project has made made me a bit obsessed with his work. Frank Gehry is a totally out-of-the-box architect and people either love him or hate him. I happen to love him, and his brand new Fondation Louis Vuitton in Paris is on my list – I'd probably head there before I hit the Eiffel Tower.
Photo via Forgemind ArchiMedia on Flickr

Bilbao, Spain
Another bucket list item c/o Mr. Gehry – I've read way too much about his infamous Guggenheim Museum to not have this is on my list. Exploring the rest of the city wouldn't be too bad either, I'm sure.
Photo via Andrea Ciambra on Flickr

Rio de Janeiro, Brazil
Rio has been on my list since I first saw the movie City of God . The city's outskirts are filled with favelas (a kind of slum), a bit of a different route than the other booming cities on this list. You might think a shantytown-style city wouldn't be beautiful, but it's actually super intricate and interesting. That's not to say there isn't a wealthy side to the city. Rio's core is quite touristy and filled with richer people who are referred to as living "on the pavement." Copacabana beach is a must-see in Rio and is a huge tourist attraction, and for good reason. It's beautiful there.
Photo via Kevin Jones on Flickr

Copenhagen
I've recently learned a lot about Copenhagen and how unbelievable that place is. It's a bit like a dream world it seems. When I went to Amsterdam a few summers ago I remember being blown away with how many people were riding bikes, and Copenhagen is the same way. The city has put so much time and effort into perfecting its infrastructure and lifestyle, it's no wonder it's been named the most liveable city in the world . It's wicked. I want to go there.
Photo via Martin Fisch on Flickr

Barcelona
Two words: Gaudi. Architecture. Also, who doesn't love some authentic sangria? Photo via Jose Hidalgo on Flickr

Chicago
It's no secret Chicago is jam-packed with great architecture (ie. The Bean, the Pritzker Pavilion in Millennium Park). Chicago and Toronto are often compared to each other in terms of their skylines, waterfronts, and density, so I'm interested in checking out what all the hype is about.
Photo via Andrew E. Larsen on Flickr

Dubai
Two more words: TALL. BUILDINGS. What was (not long ago) a pile of sand has turned into one of the most luxurious cities in the world. It's all about luxury in Dubai. It's home to Burj Khalifa – the tallest building in the world – along with many other supertall skyscrapers.
Photo via Jimmy Baikovicius on Flickr
What spots are on your bucket list?