Four Must-Haves for Perfect Instagram Ads
Posted on November 4, 2014 by Meaghan Zabinsky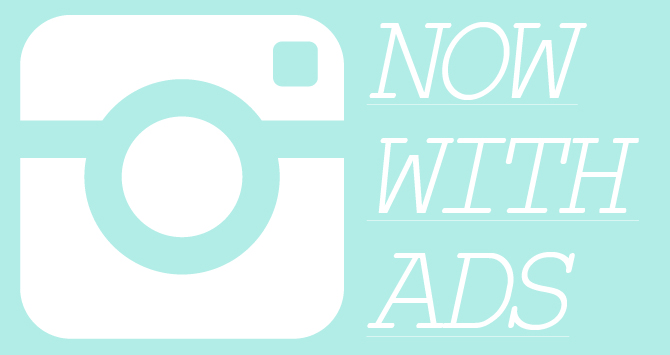 Social advertising has had a long road to acceptance. As with any new ad technology, it began full of promise but laden with pitfalls; despite multi-billion dollar valuations of flagship social brands like Facebook and Twitter, social companies failed to make advertising a meaningful revenue generator. Until quite recently, sponsored posts and promoted hashtags sputtered. Social will never surpass TV! cackled TV execs the world over.
Well fast-forward a few years, and there are now few social brands without advertising products – Twitter and Facebook are refining their offerings (Facebook recently announced that mobile ads made up 66% of last quarter's ad revenues), while Snapchat and Pinterest are taking their first stabs at paid native ads. The mobile boom deserves some credit here: native social ads (ads that appear as content on your stream, instead of a separate advertising section) on mobile have grown 40% year-over-year, creating a $9.1 billion industry by 2018 - surpassing desktop spends handily. The most exciting addition to this area, in my humble opinion, is Canadian Instagram ads!
Instagram is a monolith, with 200 million monthly users, 60 million photos uploaded daily, and 1.6 billion likes doled out every 24 hours – and they're only four years old. Instagram rolled out photo and video ads in the U.S. and UK last year, and are now following suit in Canada. Instagram is intriguing because the company is being careful not to alienate their user base by creating strict quality and material guidelines. They sent out warnings to users about the impending ads, and are accepting or denying ad images on a brand-by-brand basis. It's no wonder if you consider the number of bots, follow-for-follow accounts, and terrible branded Instagrams that already exist – if user trust is the reason native social ads failed for so long, now isn't the time to erode that by creating an advertising free for all.
While this tech is still expanding there will come a time when you, me and everyone we know can buy an Instagram ad – here's what we think will get you approved.
1. Visual Quality
Stretched images. Hideous word-art. Pixels everywhere. All practices that we see often, especially in smaller brands lacking resources to create polished ads and graphic assets. Remember that Instagram is essentially visuals-only, meaning no caption can bring you back from aesthetic disaster. To make a splash on Instagram, you have to bring quality and thoughtfulness exceeding what you'd present on any other platform.
2. Don't aggressively sell

This is tricky, because the urge to sell is what brought you to buy ads in the first place, right? Actually, sales messages were the #1 user complaint in the U.S. when Instagram advertising first launched. The first ad was for Michael Kors , a brand that adopted Instagram early and whose rabid fans and demographic were a perfect fit for the platform.
Despite that, the backlash against their first post, a simple snap of a gold watch and a plate of macarons, was instant and vitriolic. Contextualize that this way: Instagram is where people go to take a 3-minute break from their desks, class, kids, or commute - users value that time, so don't disrupt it. Instead, approach your Instagram ads as an avenue to bring your brand voice and personality to a larger audience – remember that they're targeted, so you're going to be talking to an audience already likely to be interested in your product. Despite the backlash on the Michael Kors ads, they left that first social push with 34,000 new fans.
3. Create a larger strategy
Depending on your target demographic, Facebook could be a valuable piece of your social strategy. The average consumer often forgets that Facebook owns Instagram – they took it over for $1 billion in 2012 – and the two platforms are working to discover new ways to work together. In 2013, Mercedes launched their new CLR exclusively on Instagram and Facebook and found that click-through rates swelled an astounding 500x if a user had seen ads on both platforms.
4. Maintain your Instagram account!
This is a bit of a no-brainer, but it's important that the account your ads direct to is as engaging and follow-worthy as the ad you put up. Nothing will put off a user faster than an account that's not maintained, or that's thoughtless in the quality and tone of posts. This doesn't mean you must be constantly posting, or that you have to have thousands of followers – just that you're creating a page that illustrates who your brand is, and why the user should care. Make it inviting, and you can redirect them to your website in six seconds flat.
Meaghan is 88 Creative's newest Digital Advertising Coordinator. She follows more brands than people on Instagram. You can find her everywhere at @meaghanzabinsky.