Hey Hollywood, What Was Your First Tweet?
Posted on March 20, 2014 by Hafsa Pathan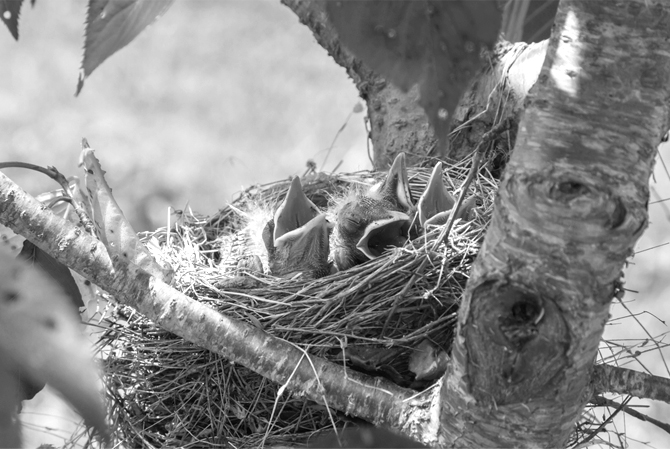 All day yesterday people were celebrating Twitter's 8th birthday by checking out their first tweets using this trusty site . We had a good laugh at some of our own, and wondered: when Hollywood's elite joined Twitter, what were their first 140 characters? So without further ado, here are our favourite celebrities' first tweets.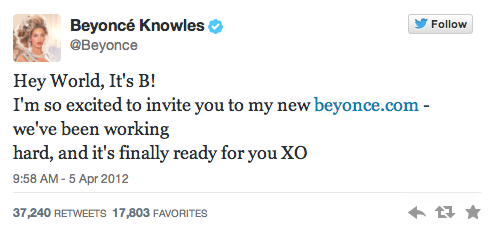 This tweet definitely broke the Internet, and of course Queen B would tweet about her own site. Bow down and all that. Yaaaas!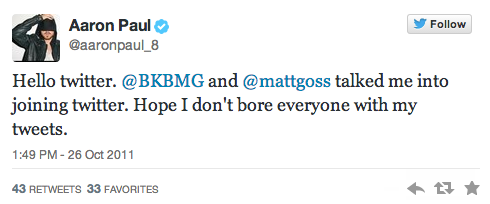 Nope, not bored at all.

Ellen's first tweet is probably exactly what the rest of us were thinking when we first signed up.

How did Anna Kendrick get so many retweets and favourites when Pitch Perfect wasn't even out yet?

Are you sure it wasn't Chicken of the Sea, Jessica?

Ashton then went on to be the first to reach a million Twitter users, and then eventually he handed his account over to publicists after some controversy.

2007?! Whoa – talk about early adopter. 2 retweets and 2 favourites? That's gotta hurt.

… What?

More retweets for a premier tweet than Beyonce? I smell drama.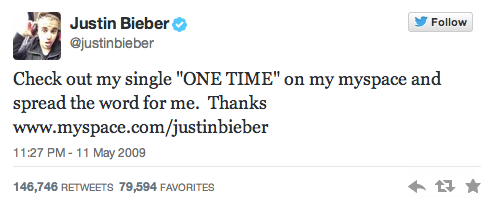 Aw, little Justin Bieber tweeting. How precious.

Yes, Chris Pratt.
And now our first tweets, don't judge us or hold them against us.

Danielle was always cool. That's what we get from this.

Preach it sista.

And do you, Jason? DO YOU REGRET THIS?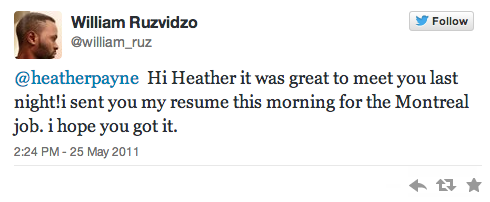 William, William, William.

Don't worry clients, I sure know how to use Twitter now.
Hashtag humble brag.

Erin then went on to do great things like save the world becoming our Managing Director.
What was your first tweet? C'mon don't be shy! Share them with us below or tweet it to us!
Hafsa is a Social Media Coordinator at 88 Creative. Follow her on Twitter at @Hafs__ .