How To Break All The Rules and Still Be a Social Media Success
Posted on December 3, 2013 by Danielle Faber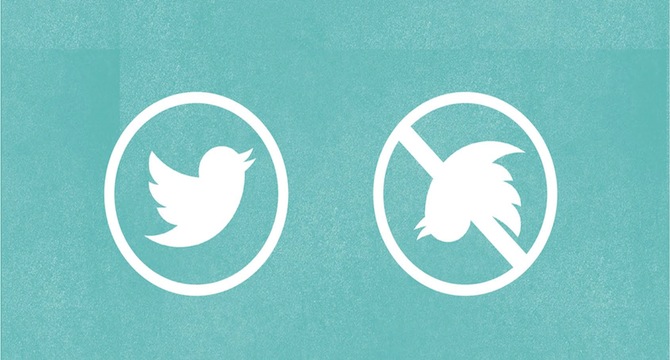 Most people would say Kanye West is living the dream. He is pursuing a successful career doing what he loves, he is engaged to be married to one of the most famous (or is it infamous?) women in the world, and he's out there changing the world (according to him, of course).
But the one thing that gets me is his success on Twitter. With over 10 million followers and thousands of interactions on each tweet, I wanted to dig a little deeper into the social media strategy of the one and only Kanye West. I found that in theory it's an absolute failure, but of course for a guy like Kanye, that translates to blowout success in practice. Here's how:
Be Mysterious
For most people, the way to grow a social media community is to join conversations about topics, people, and ideas that interest you. Kanye West goes a different route. Rather than interacting with people that are interested in him, or joining the local Steve Jobs forum online, Kanye prefers to tell people what's up and let them discuss amongst themselves with little (see: none) interference. It works for him; he averages around 5,000 RTs and 5,000 favourites per tweet. It likely won't work for you. Discuss.
Only Follow Your Biggest Fan
Twitter is meant to be a two-way street: follow people, they'll follow you back and you have a great platform to share whatever you want. Kanye is smashing that rule and only letting 1 person through his gate – his soon-to-be wife Kim Kardashian. If you've accumulated as many enemies as Kanye though, you might only want to follow your biggest fan too. I'd hate to think of the DMs Taylor Swift would have sent after the "Imma let you finish" fiasco.
Be Passionate
This is a cardinal rule for everything you do in life. Be passionate about it, or else you'll end up doing a half-assed job. That's what most commonly happens but, as our theme would suggest, Kanye is definitely breaking the mold on this one. He's been known to rant for hours at a time on Twitter about the state of our culture or how great his girl is, and his passion definitely comes through. This doesn't quite equate to him giving his all though. For a person with the reach and power of Kanye West, taking to Twitter to express himself so thoroughly in 140 characters at a time is the lazy way out. He has the opportunity to be featured in any publication he wants, many of them would beg for his content, but instead he takes to Twitter to broadcast a series of half thoughts. In this case, his passion for attention leads to an incomplete message. No wonder you're so misunderstood, Mr. West.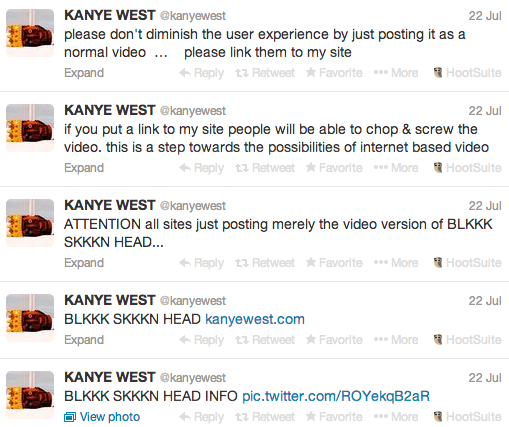 Get People's Attention
This one's easy. Use caps lock. OFTEN.
Only Tweet When People Care
For us 'normies,' we have to do our best to make people care all the time. When building a community online, content is king and to stay relevant and maintain our spots in our communities, we've got to stay present. Kanye has this process flipped on its back. He doesn't have to stay present. When he's present his community is built around him. That's why his social media account is the perfect vehicle to promote his other projects, and therefore the best time to drum up attention is, of course, when other projects are coming down the pipeline. He's been very active lately (relative to his participation in the past), which shouldn't come as a shock seeing as he's also on tour and in the public eye. People care, so he's there. When he doesn't need people to care anymore – when the tour is done and his album is tapped out – Kanye will disappear into Twitter oblivion only to be seen again when there's a wedding, divorce, or album debut.
Danielle is a Social Media Coordinator at 88 Creative. Follow her on Twitter at @DFabes .