Best Holiday Campaigns of 2013
Posted on December 16, 2013 by Hafsa Pathan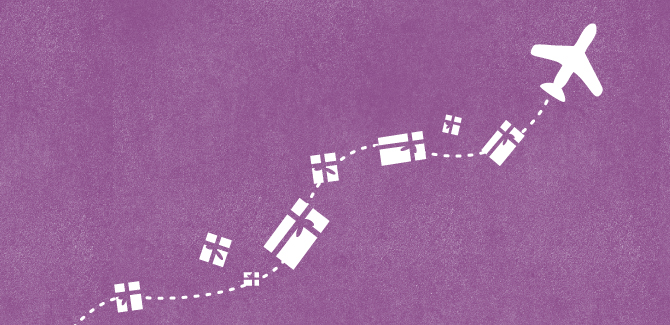 'Tis the season for apple cider, NSYNC Christmas songs, and creative holiday campaigns. Big and small brands are attempting to spread the festive cheer while showing off their online presence – and it's working. Some move us to tears, while others have us laughing, but regardless of what emotion they seem to invoke, we're all sharing their campaigns and helping the brands go viral.
Here are some of the best brand campaigns we've seen for the 2013 holiday season.
Pizza Hut Canada
We love pizza (but really who doesn't?) so we tried to get our hands on some of Pizza Hut's pizza-themed gift wrap . Created by their brand agency Grip Limited , it all started with a Facebook post that garnered so much interest and engagement that PIzza Hut decided to make the concept of pizza-themed wrapping paper a reality (see, brands do listen).  Our team and thousands of Canadians tried to score at least one of the 50 rolls of wrapping paper by posting vigorously about why we deserve it.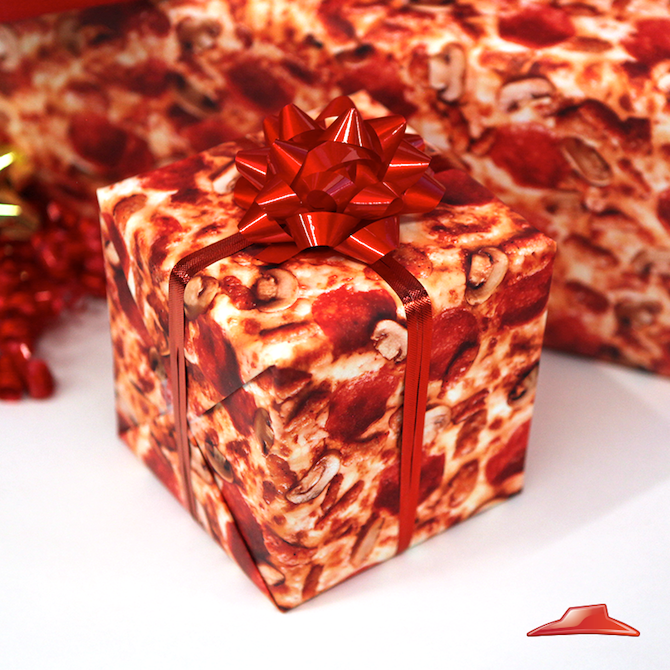 Full disclaimer: We also tried to get a bottle of the pizza-scented perfume that they released last year for the holidays but had no luck..
WestJet
By now you've definitely seen WestJet's Christmas Miracle video that went viral a few days ago. It may or may not have moved you to tears, because it was just so cute and filled with everything the holidays are made of: presents, families, and cheer! In the video, Santa Claus asks actual passengers what they want for Christmas, via large life-size screens at a boarding gate. And then when the planes take off, employees (err, we mean elves) go and get all the Christmas presents wrapped and ready to go. When the passengers arrive at the Calgary airport their presents come down on the baggage carousel.
Heart-warming (don't be a Scrooge).
Uber Toronto
Uber Toronto has teamed up with the 47th Annual CP24 CHUM Christmas Wish , and will be picking up new and unwrapped toys on-demand! The UberSLEIGH will be making its rounds on December 19th collecting piles and piles of toys from homes and offices alike. It's a great campaign simply because it's altruistic and perfect for those who want to do something for the community but simply can't find the time to go do it. All anyone needs to do is grab a toy, tell their friends and family and Uber will come get it.
This campaign is just as adorable as the Uber U.S. I Can Has UberKITTENS campaign where they brought people kittens. Actually.
Rethink Canada
Advent Calendars are one of the best parts of December and Rethink Canada has one of the best virtual advent calendars we've seen yet. Each day in December visitors get to "peep" into a new office and meet new members of their team via a collection of hilarious Vines.
Though you don't really get anything out of it, it's a great branding campaign for the Canadian communications agency and gives potential clients a glimpse into their corporate culture.
High Road Communications
We had not one, but two Christmas parties last week and holiday parties on a weeknight can be disastrous. High Road Communications came up with a great solution to the morning-after problem with their Holiday Hangover Helper . All you need to do is fill in some quick information and High Road will email you a totally fake yet realistic meeting invite for the next morning.
Don't know about you guys but we had a couple of "urgent strategic market planning sessions" this week – crazy, right?
What are some of your favourite holiday campaigns so far?
Hafsa is a Social Media Coordinator at 88 Creative. Follow her on Twitter at @Hafs__ .