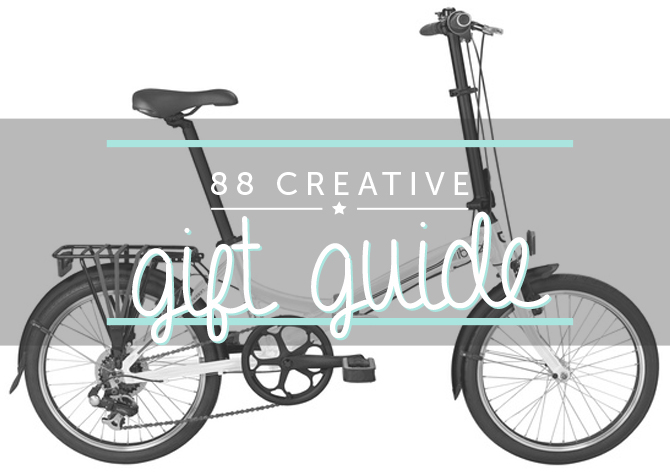 88 Creative: The Gift Guide
Posted on November 27, 2014 by Danielle Faber
'Tis the season for you to finally find a way to scam your loved ones into getting you all of those things you've added on your wish list this year. The truth is, you're young and you work hard for your spending money – keeping up with your social life gets expensive AND takes away from the money you could spend on all of the cool things out there. THINGS! I asked the 88 Creative team what they want their loved ones to spend their hard-earned money on this year and they have some pretty great wishlist items. I've also added a few of my own so mom, dad, if you're reading this you have absolutely no excuse for getting me pots and pans this year (I appreciate the sentiment, though).
Moleskine Evernote Notebook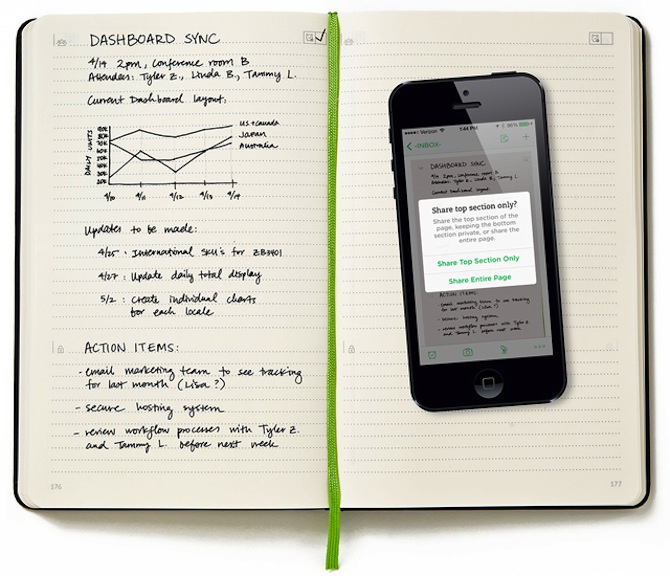 I may be wrong, but it seems to me that us Millenials will be the last generation that appreciates hand-written notes. As great as it is to have a digital copy of everything, sitting in a meeting or presentation with a pen and a notebook is the most productive way to do it. And how could you pass the time doodling without your trusty paraphernalia? This notebook gives you the best of both worlds. The ability to take your hand-written notes and later copy and paste the most important points. How, you ask? With Evernote! All you have to do is take a photo of the notes through the app and it will translate it into computer so you can cut, copy, and paste them however you please.
Wacom Intuos Creative Stylus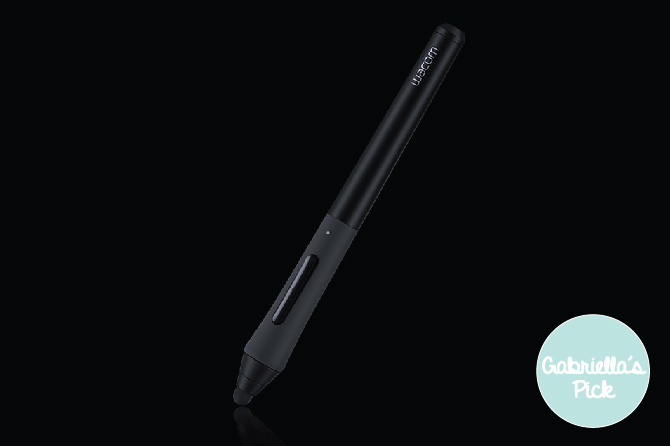 Wacom makes amazing products for design professionals, but their styluses are inexpensive and versatile enough to make it onto a gift guide.
Personalized Shoes from NikeiD Personalization is key when you're trying to find the perfect gift, right? And how cool would it be to get a pair of Nike's that someone designed specifically for you with your name on it? So cool! There are tons of colours and customization options available on the NikeiD site and you can even recreate your favourite colourways of the past (Yeezys, anyone?). If this is a gift you want to give you better hurry up! Shipping may take a couple weeks.
Subscription to Harry's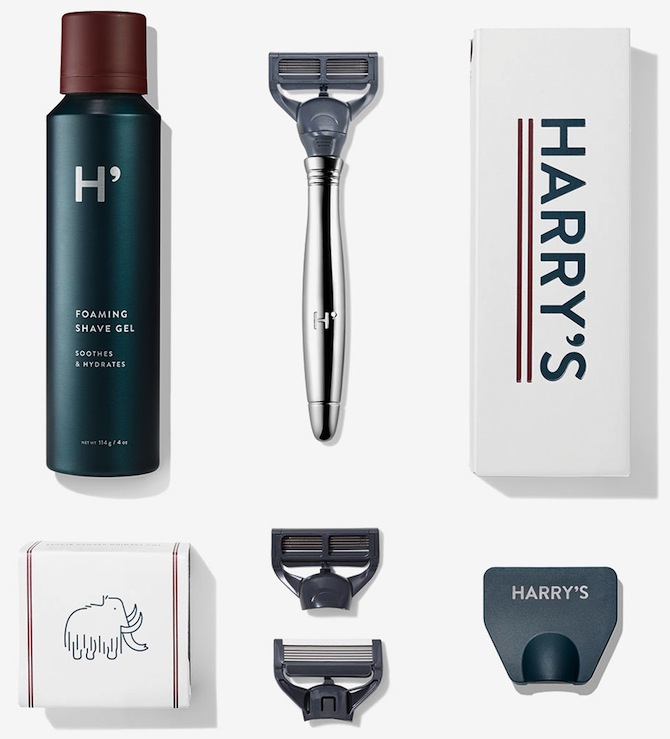 I love any type of subscription-based gift. It's literally the gift that keeps on giving. Harry's razors are the perfect gift that keeps on giving because people always need them and people hate buying them. Why do I have to feel like a criminal every time I walk into the Gillette aisle? I don't. Anymore.
Eton Battery Packs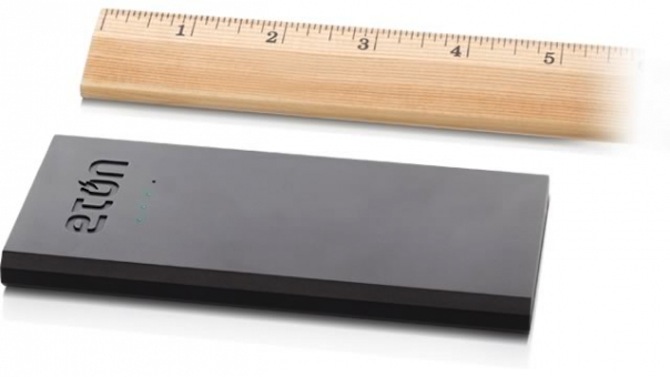 No more little red bars! Eton is protesting the little red bar that pops up in the top right corner of your screen when your phone has less than 20% battery life with their Boost 4200 battery pack. It has enough power to charge your smartphone twice and is sleek and stylish, and will fit in your pocket or purse. You won't have to worry about finding an outlet in an airport or coffee shop ever again!
LifeBEAM hat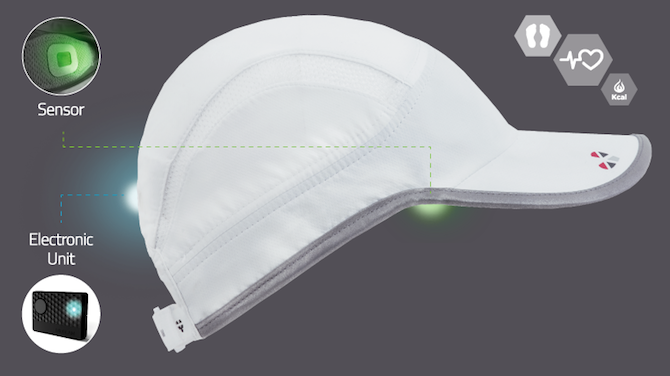 For the marathon runner in your life, this hat will help them achieve their personal best in 2015. It measures heart rate, cadence, and calories and is bluetooth-enabled so it will sync with any device you choose. The best part? It will ship before Christmas! Christmas Candle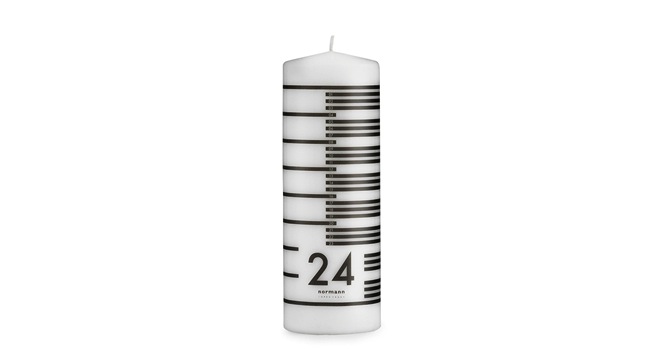 Don't you think it's about time the advent calendar was updated for the adult set? Leave it to Normann Copenhagen to make counting down the days to Christmas sophisticated. Light this candle every night, preferably by the bath with a glass of wine, and you'll know exactly how much time you have left to finish your Christmas shopping. No pressure.
Nevo Smartwatch Wearable tech is one of those things that's cool in theory, but tends to look clunky and awkward in person. This watch is the anti-Google Glass: functions I'd actually use, a modern aesthetic that's not obtrusive, and most importantly, it doesn't LOOK like wearable tech.
Tile

Are you so over losing things? Ya, so am I. The Tile, paired with their app, is the best way to stop doing it. Pop one in your purse, on your keys, in your boyfriend's pocket (?), and never lose them again.
BH Bikes Folding Bike Okay, it may not seem like bike season right now, but that's kind of the beauty of this bike. Hear me out. It's the perfect city bike and it folds down into a small bag that will fit in any corner of your condo. Why I love it? No more worrying about bike locks – you can take this thing wherever you go!
Samsung Galaxy Alpha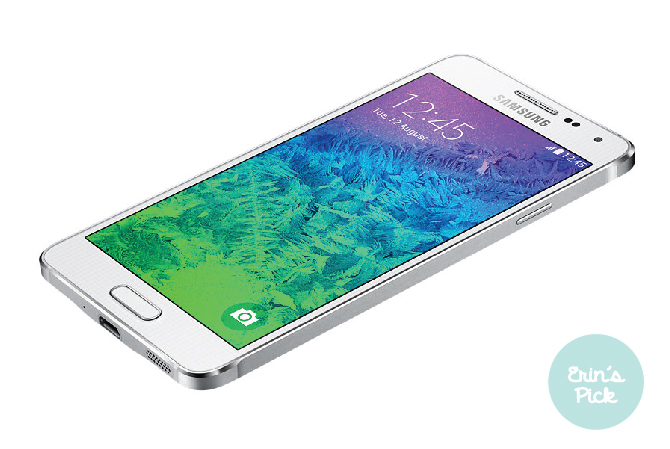 I'm an iPhone girl through and through, but I've always been intrigued by Android addicts, and the popularity of the Samsung Galaxy series means they must be doing something right. I recently tried the new Samsung Galaxy Alpha, and was shocked when I unboxed it – it's as thin and light as an iPhone 6, and actually really beautiful to use. Not sure if I'll switch, but good to know there are worthwhile alternatives – and this is a great gift for any Android-lover on your list.
Prynt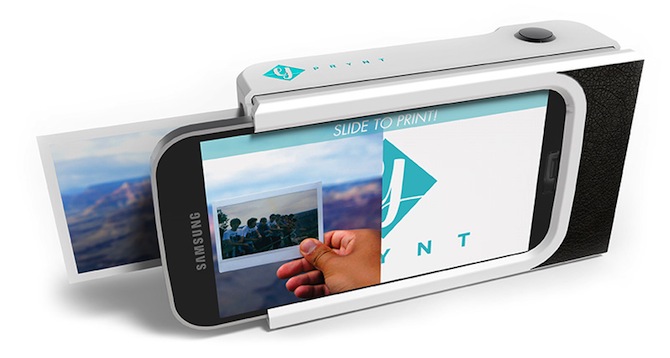 I find that even though I take a lot of photos, as the years go on and phones get lost, (or friends get unfriended) I lose a lot of photos I thought I'd have forever. Meanwhile, I've had the same collection of film photos my whole life, and I can flip through them whenever I want without risking accidentally double-tapping someone else's 3-year-old photo. This phone case merges the best of both worlds, and I don't even have to drop my film off to get developed. Perfect!
Xbox One with Assassin's Creed Unity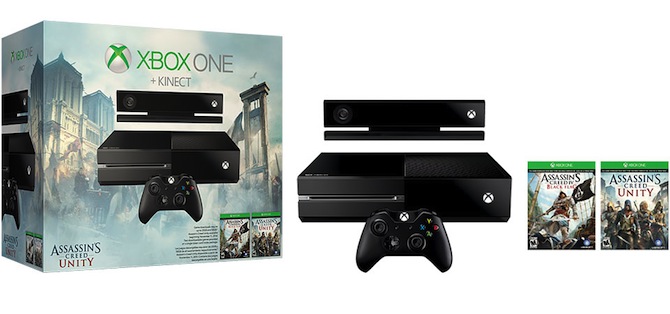 "Because I really want one!" – Jason , who is a man-child.
Push Fitness tracker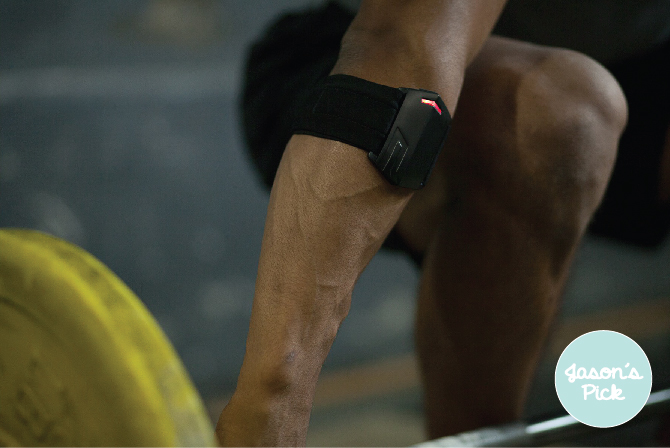 Train with Push is a Toronto-based start-up that wants to quantify your strength workouts. Where the industry is flogged with personal fitness wearables tracking steps and calories, Push and its team of scientists have made the first wearable/app combo that measures strength output for professional training. Now when people ask "Bro, do you even lift?" you can answer, "yes, yes I do."
Crosley Record player This Crosley Record Player is on my list for a few reasons. First, I've been collecting records for a while and now I'll actually have a place to play them. Second, it's portable, which is super convenient since record players are usually kind of bulky. Third, it has full-range stereo speakers and an audio jack, which means I can connect my iPhone to it and play music from there too. I hope my mom sees this!
FRENDS Headphones As a commuter, my headphones give me the freedom I need on my way to and from work. I listen to podcasts (Serial, anyone?), my embarrassing 90′s pop playlist or just put them on and eavesdrop peacefully (don't even deny it). These rose gold FRENDS headphones would make the perfect gift for anyone who likes fashion + commutes – plus all the cool kids have 'em.
And, for some tips on what to skip this holiday season check out Mashable's list of what not to buy .