Why 2014 will be the year of the gentleman
Posted on November 28, 2013 by William Ruzvidzo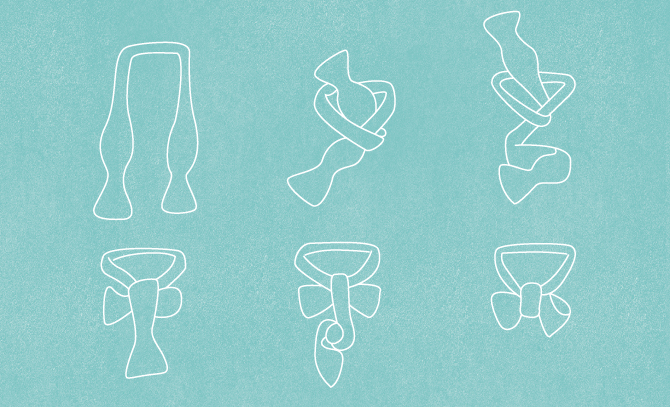 Over the past few years, Canadian retail brands like Gotstyle , Frank & Oak , Surmesur and Garrison Bespoke have all emerged in response to the growing demand for menswear. Just recently Toronto had its first ever Men's Fashion Week , and last weekend stylish men gathered at the Gentleman's Expo in Toronto to, what else, learn how to become a stylish, well-groomed gentleman. It reflects a larger trend: men might hate shopping, but they're becoming more style-conscious.
"Men are taking back their masculinity. They have reached a point where they feel that taking care of themselves doesn't make them less of a man," Settimio Coscarella , co-founder of The Gentlemen's Expo, told us in an interview. "You see it a lot more in the media. A lot of the shows that are successful on TV now don't depict men as idiots."
It's hardly surprising that demand for menswear that isn't found in a typical mall is on the rise. Retailers and fashion brands are taking notice and are shifting their marketing strategies and fine tuning the retail experience. Surmesur is one of the retail brands that is offering men a unique and different way to shop. In 2010 co-owner Francois Thierault and his brother Vincent created Surmesur (which means "made to measure" in French) after one too many bad shopping experiences.
The company allows shoppers to customize their clothes according to their taste, style, size, favourite colour, and a variety of other details. Customers can choose from more than 5,000 different fabrics, and in-store flat screens help them choose the look, style and colour of their shirt, pants, jacket and even tie. They also have a 3D scanner to take customers' measurements and a style consultant available to meet with and advise their customers on suits priced from $325 to $1,250.
After outgrowing their locations in Quebec City and Montreal, the retailer recently opened a store in Toronto this fall, and they plan to expand to the west coast and the U.S. next.
Frank & Oak is another brand that understands men and how they shop. Launched in February 2012, the online menswear retailer now has 1 million members and according to Techcrunch , 56% of the company's buyers are repeat customers, and on average those active users buy around 6.6 times per year. Although the retailer now has a brick and mortar store in Montreal and plans to open another one in Toronto, a big reason for their meteoric success is because they have mastered the art of online marketing.
Frank & Oak's website is easy to use and the collection is presented in the style of a monthly magazine, reflecting the "content and commerce" trend retailers now often embrace. One of the most popular features on their website is The Hunt Club. Membership to the club allows members to select three items which are shipped to them free of charge. Members can try on the clothes, decide what they want to keep, and send the rest back and only pay for the selections they've made. Hunt Club members also receive 8% of every order back in store credit.
Frank & Oak is also very active and highly engaged on social media. They have a quick response rate to customer complaints and questions, and use social media referral programs and Facebook like and retargeting ads, as well as social media contests like #necktiefriday , to increase their exposure online.
The success of menswear retailers like Surmesur and Frank & Oak clearly shows that men might hate shopping in a mall, but they love a bespoke or online experience. The most successful retail brands in the space understand men and know how to offer them something unique and different: after all, it's all about achieving gentleman status.
William Ruzvidzo is a Social Media Strategist at 88 Creative. Follow him on Twitter: @william_ruz.