'Twas Two Days Before Christmas at 88 Creative
Posted on December 23, 2013 by Erin Bury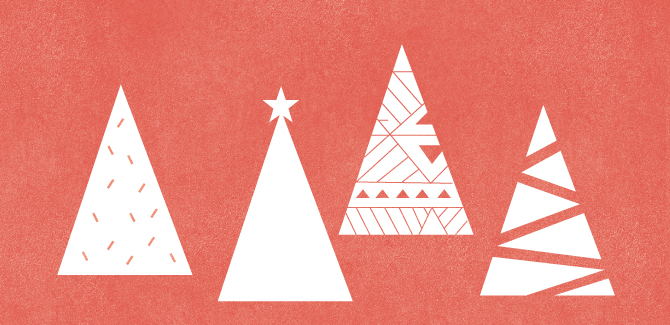 It's been a great year for the 88 Creative team, and we can't believe it's already December! It's the season for reflecting on the year that just passed, and setting New Year's resolutions (our first one is to cut cupcakes, Le Gourmand cookies, and chocolate out of our daily diets. I predict we fail by the second week of January). We thought we'd take a look back at the year that was at 88C – so read on to find out what we got up to in 2013 (and a rhyming holiday wish!).
My biggest 88 Creative news in 2013 was the fact that I joined the company! I've been a part our team since July, and it really feels like home (that could be because my coworker's mom made me cookies this week…). I've loved working with our existing clients, and bringing on fun new accounts, both on the social media marketing and design sides of the business.
Here are a few milestones from the year:
We hired an amazing new designer to bring our team to 7 people
We moved from our Parkdale office to a beautiful brick-and-beam office in the Entertainment District
We spoke at events like the Profit W100 conference, Mesh Marketing, the Community Manager conference, and the Talk is Cheap PR conference
Our team was either published in or quoted in Marketing Magazine, Notable.ca, the Financial Post, eLuxe's The Luxe Life publication, and on CTV News
We added clients in several different industries – travel, consumer/lifestyle, real estate, and technology
Our team traveled to France, the Dominican Republic, Costa Rica, Istanbul, Prague, NYC, Halifax, and Montreal
Santa came to our Christmas party (bet you can't say that)
We successfully made #WineWednesday a regular event in the office
Ate approximately 273 Le Gourmand cookies
In honour of our great year, we hope you enjoy our cheesy take on "The Night Before Christmas" – and we hope you have a great holiday!