Track Your Style: Where Wearable Tech & Fashion Collide
Posted on April 8, 2014 by Danielle Faber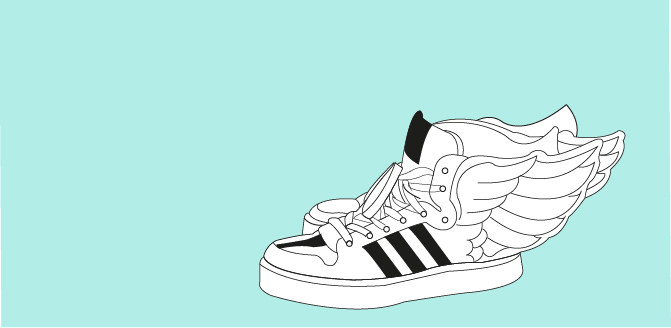 Wearable tech is all the rage these days, with smartwatches and smart rings and smart glasses – what's next? With the partnership between Ray-Ban and Google Glass getting such a great reception, I thought there were lots of other wearable tech products that could use a fashionable touch. Here's my list of dream collaborations.
Rolex x Samsung Galaxy Gear smartwatch
In my mind, the wearable tech revolution started with smartwatches. An extension of your phone that you can wear on your wrist? Amazing! Samsung has done a great job trying to stylize its version, the Galaxy Gear , but as a techie who tries to disguise herself as a fashionista, the watch still isn't quite up to my standards. In comes the Rolex x Samsung partnership. If my Rolex could pick up my calls, answer my emails, write text messages to my boyfriend, and send selfies to my friends, it would be well worth the $10,000+ price tag.
Swarovski x Jabra bluetooth headset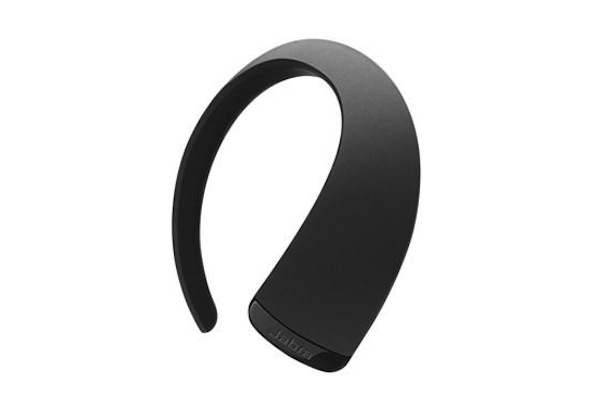 Let's be honest. No one is busy enough to justify wearing a bluetooth headset. Today, your Jabra headset makes you look like you forgot to celebrate New Years Eve in 2013 – 2012 is over, bro. The only way to bring these back to the mainstream is to bejewel the hell out of them (that usually works, right?). What jewelry company would be a better fit than Swarovski. They can find an excuse to bejewel anything! And with the resurgence of ear cuffs , even I would stay connected with a Swarovski x Jabra bluetooth headset. Now if only I still had my Bedazzler…
Gucci x Garmin heart monitor belt
Monitoring our body's activity has become the new way to gauge our health. I have a feeling you might even know what your heart rate is right…now. Am I right? Well, instead of wearing those unsightly rubber and elastic monitor belts under your clothes, why not bring it to the forefront and wear it proudly around your waist? Genius, right? If you wear a belt every day, a Gucci x Garmin heart monitor belt would be your next staple accessory. Who can we talk to to get this done? Anyone have the personal info for Frida Giannini?
Cartier x Kiwi Wearables Kiwi Move brooch
The Kiwi Wearables Kiwi Move is quite possible the coolest thing we've seen so far this year. It lets you track everything from the contents of your fridge to your latest workout, and will help restore order to your life. What's the one thing that could make this amazing thing better? Bling, of course. We trust the masters at Cartier to bling out this futuristic accessory – believe us, you'll want one.
House of Harlow x Nike+ FuelBand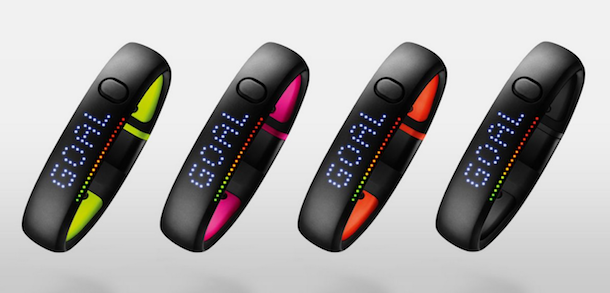 Personally, I don't need a revamped Nike+ FuelBand, I think they're pretty cool as is. That opinion differs when I speak to my less tech-savvy female acquaintances. They want the functionality, but hate the sporty, industrial look. Well, let's appease them. House of Harlow, Nicole Richie's successful jewelry brand, is the epitome of style and we'd love to see them take a stab at creating a fashion-forward version of the FuelBand. It would be the perfect accessory for tracking your NikeFuel points even at your best friend's wedding – heck, why not even your own wedding?
Apple x Adidas smart shoe
After partnering with Kanye West and Pharrell earlier this year, Adidas is making a push to become the coolest lifestyle brand out there. Ya, Kanye and Pharrell are pretty neat and all, but nothing beats the most sleek and chic brand out there – Apple. Partnering these two brands might blow the minds of the tech crowd and hypebeasts alike. What would this smart shoe do? Everything, of course. It would connect to your iCloud and track your whole life, from mileage covered every single day, to a GPS device tracking your every move. Sound creepy? Not to me. Sounds like the future to me.
Danielle is a Social Media Coordinator at 88 Creative. Follow her on Twitter at @DFabes .