MUJI: Destination Shopping for the Frill-Phobic
Posted on December 5, 2014 by Meaghan Zabinsky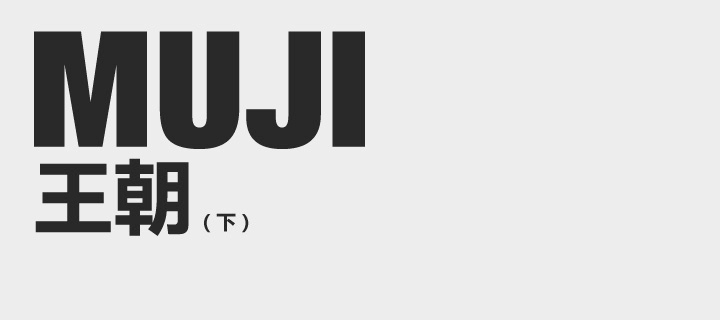 Have you ever heard the Dan Savage theory that every person has a price of admission – something irritating but uncompromisable you must accept about them? Mine is a need for visual simplicity. Nothing is ever, ever plain enough for me. I do not understand our societal commitment to lace, studs, rhinestones, ruffles, patterns, heat transfers, embroidery, buttons – ugh. Studs are an abandonment of taste and thoughtfulness, and I simply cannot even .
For the frill-phobic among us (hi!) and those paying their price of admission, I thus prescribe a trip to MUJI , the Japanese "quality, no-brand" goods store that has your entire life covered – clothes, shoes, luggage, cookware, furniture, storage, skincare, beauty, stationery, and some miscellaneous weirdness (we'll get to that). MUJI makes my heart sing.
There are cons. You will wait in lines – lines to look at things, lines to buy things, lines to try things. People will push you to grab over your shoulder, they will nudge you with their adorable MUJI shopping baskets, and you will hear the quiet cacophony of a hundred people muttering "there are too many damn people in here." And they're right! But it will be worth it.
Additionally, as I was chatting with a security guard, a customer crashed into a plate-glass wall because it was too clean – this apparently happens often. Minimalism isn't for all of us. Proceed with caution.
There are so many pros. While waiting, you'll have ample time to catch up on your emails and judge the cool teens in line with you.  Shopping is a no-brainer: it's all tasteful, well-made, functional and reasonably priced. The materials and craftsmanship are solid. Plus, you aren't limited to shades of black and bone - you'll find plaid and stripes on shirts, towels, pyjama sets and slippers, if you want to get crazy.
There's even tech! You can buy a compass there, for heaven's sake. Regardless of who you're buying for, you will find them something here, you will not spend a ton of money, and they will be excited you got them something functional from a trendy store. #YoureWelcome, am I right?
Stationery is something I love to buy and hate to pay for. I'd been on the lookout for a planner and a few notebooks I wouldn't have to drop $40 on, and MUJI had it all. I got a planner, two notebooks, plus a few gel pens (remember those!?) for $20. Then I spotted the stamp bar – a station to personalize your new stuff, and an idea I believe should be implemented in every store and also my office.
I couldn't resist, but I probably should have:
I also loved the bossy signage.
As marketers, MUJI (meaning, literally "no brand") is a fascinating study in the limitations of our craft. Branding is our bread and butter, and it's something I love – but MUJI manages to turn that on its head and thrive without stuffy brand guidelines and splashy ads. I'll keep buying MUJI for the same reason I buy No Name groceries. Brands like this provide a little escape from fluff without deterring from the goal of product quality and shopping experience. When something is well made, well designed and well presented, the need for a "brand" becomes severely diminished – MUJI's popularity is an indicator that I'm not the only one who needs a little marketing break sometimes. Am I fired?
Have you been to MUJI yet? What should I add to my list?
Meaghan is a digital co-ordinator at 88Creative. Follow her on Twitter (and everywhere else) @meaghanzabinsky.