Kids These Days: Why Social Media and Youth Don't Mix
Posted on May 6, 2014 by Erin Bury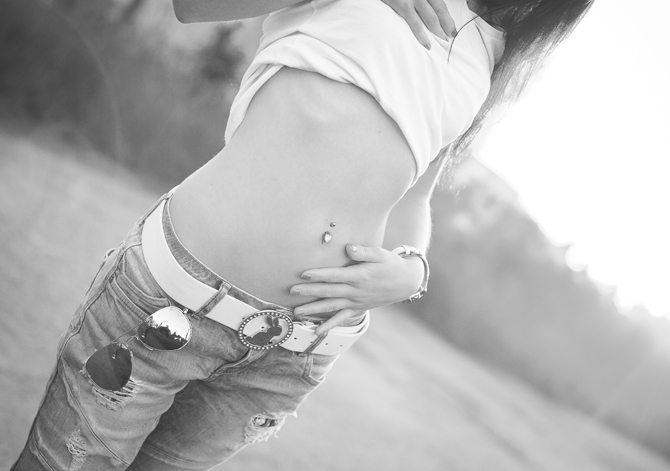 There have been some pretty epic examples of teenagers behaving badly on social media, from the teenager who was arrested after she tweeted a terror threat to American Airlines , to the teens who tweeted racist comments about Obama after his re-election last year, to the Florida teen who cost her parents $80,000 after posting about a confidential court case on her Facebook wall.
The latest example is an epic house party thrown by a Brampton teen over the weekend. What started out as a 100-person gathering turned into 2,000 people crammed into every inch of a mansion, $70,000 in damage to the home, visits from a dozen police officers, and national incredulous media attention. The culprit? A party invite gone viral on Facebook and other social networks.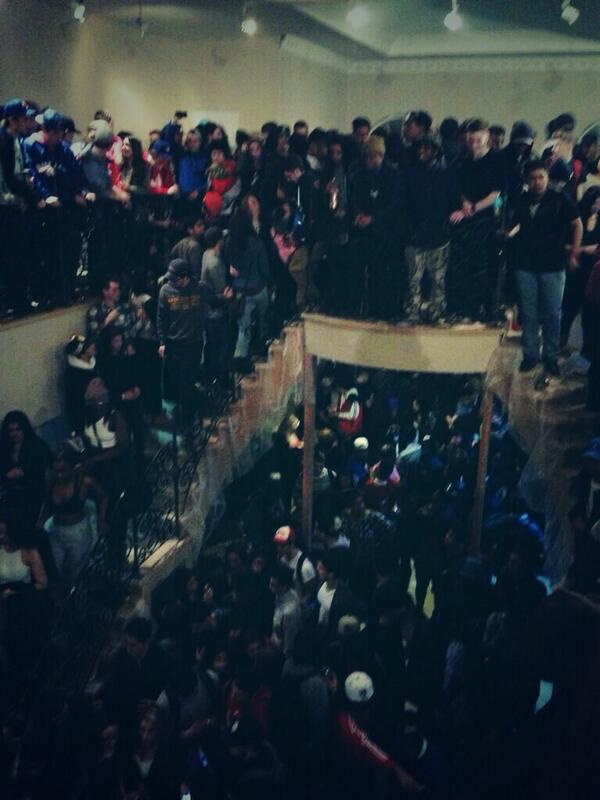 (photo via @ankit_26 on Instagram)
When I read that story my first reaction was WOW, I'm glad Facebook wasn't around in my high school party-throwing days. Next I had the same Clint Eastwood "get off my lawn" thought that I always have when I read stories like these: When will kids these days learn about the power of social media, and the impact of their online activities?
My "kids these days" mentality started a couple years ago when a relative of mine (who shall remain nameless) signed up for Twitter. She's 8 years younger than me, so while I was in university she was still playing Barbies, and now that I'm several years into my career she's just finishing her first year of university. Her Twitter account was typical teenage fodder – Tweets about friends and her part-time job, celebrity retweets, and selfies. But inevitably there were profanities (shock!) and other content that made me think ohdeargod do you not know that this lives forever. Thankfully for me (not so much for her) her mom discovered her Twitter account, and just like that her account was protected.
I don't blame my young relative, because really who thinks about their Google search results when they're 17? Or worries about what a future employer will pull out in a job interview? (Hint: it's inappropriate selfies and/or tequila chugging pics) In my opinion the key isn't making kids understand that their content lives forever, it's getting them to use privacy controls and/or private social networks so their F Bomb-laden Tweets don't end up haunting them years later.
Protected Twitter/Instagram accounts and Facebook accounts with strong privacy settings are great, but what I really love is Snapchat. Sure, it has a bad reputation for being the Chatroulette of messaging apps, but from a "holy crap that will live forever" perspective there's nothing better than a private social network that self-destructs messages faster than Inspector Gadget's missions.
Maybe the issue here isn't about kids understanding the impact of their online activities – maybe it's about the fact that when it comes to social media, not everyone should be trusted to have good judgement. After all, for every teen debacle there are just as many stories of adults behaving badly on social media. Remember Justine Sacco and #hasjustinelanded yet? Or this weekend's winner, a PayPal employee who tweeted about how he hated his co-workers and was promptly fired? The adults should know better, the teens should know that being young and stupid won't be an excuse forever.
Erin is the Managing Director at 88 Creative. Follow her on Twitter @erinbury.