The Kelsey's Rebrand: Can Hipsterdom be Manufactured in a Movie Theatre Parking Lot?
Posted on April 22, 2014 by Gabriella Rackoff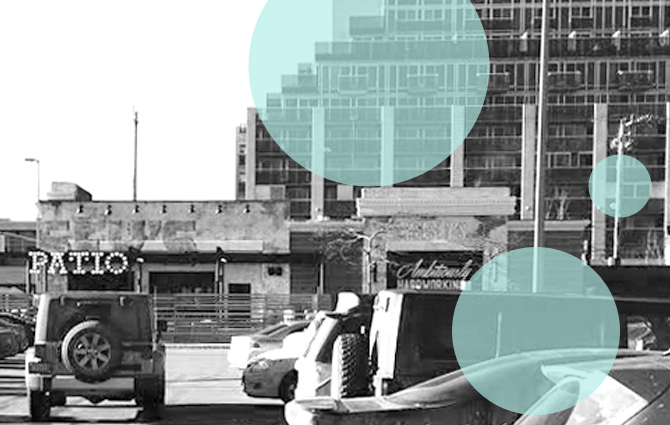 I recently found myself with just over an hour to kill at the Queensway Cineplex in Etobicoke. With few beverage-and-snack options beyond Cara-owned chain restaurants, my companion and I were intrigued to discover a new establishment at the entrance to the movie theatre parking lot. It was big, bright, and covered in hipster typography. It was only as we got closer to the building that we saw the name Kelsey's stencilled above the door.
Surprised and intrigued, we decided to put our urban snobbery aside for a moment and give the rebranded Kelsey's a shot. The goal with this new location was clearly to shed the restaurant's suburban family vibe for something with a little more downtown grit.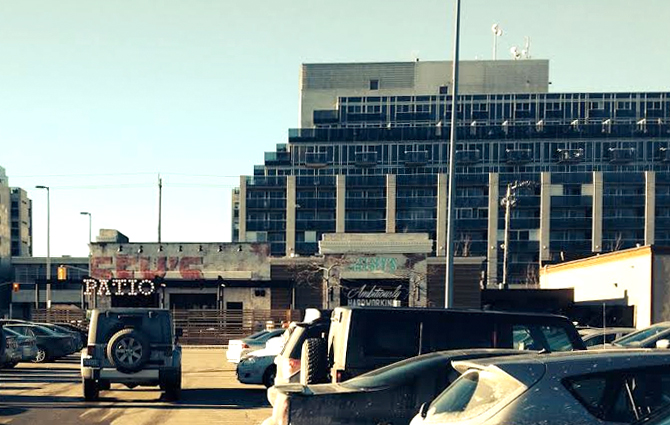 Many of the decor elements were designed to evoke a refurbished loft. Exposed brick, faded oversized lettering on the walls, reclaimed wood, industrial lighting, and classic marquis signage all came together to beat customers over the head with urban cool.
While the vibe was definitely more fun for pre-movie drinks than the old Kelsey's, the rebrand only seemed to run skin deep. Sports blared from numerous TVs, the waitresses all wore matching black miniskirts, and the bar menu still features Snow Kones (choose from Red or Blue) and the Key Lime Pie Martini – complete with whipped cream and graham cracker crumbs. I'll just have a vodka soda, please.
Another important thing to note is that the rebrand was only executed at this one location, which now has its own, much different page on the Kelsey's website. Having sub-brands under one umbrella can work well, but in this case their plan is to roll out the rebrand to all locations over the next five years, which means the brand will be inconsistent until that's complete.
I suspect the Queensway location will be enough of a success to justify rolling the rebrand out across locations in Ontario, Manitoba, and BC, but branding shouldn't be a piecemeal affair. The design of the restaurant, the menu, the music, and how the staff dress all need to make sense together and communicate a single message. These elements were clearly out of step and made my Kelsey's experience a bit surreal.
That said, the new design is a step in the right direction. Not everyone is going to be into classic cocktails and an impressive selection of top-shelf bourbon. The new Kelsey's is definitely a fun option for downing slushy, sweet cocktails before catching a flick.
Check out more photos from the new Kelsey's in this article from Strategy Magazine.
Gabriella is a Creative Director at 88 Creative. Follow her on Twitter @gabriellainga .