Inspiring Design from Barcelona
Posted on November 3, 2014 by Claudine Casabonne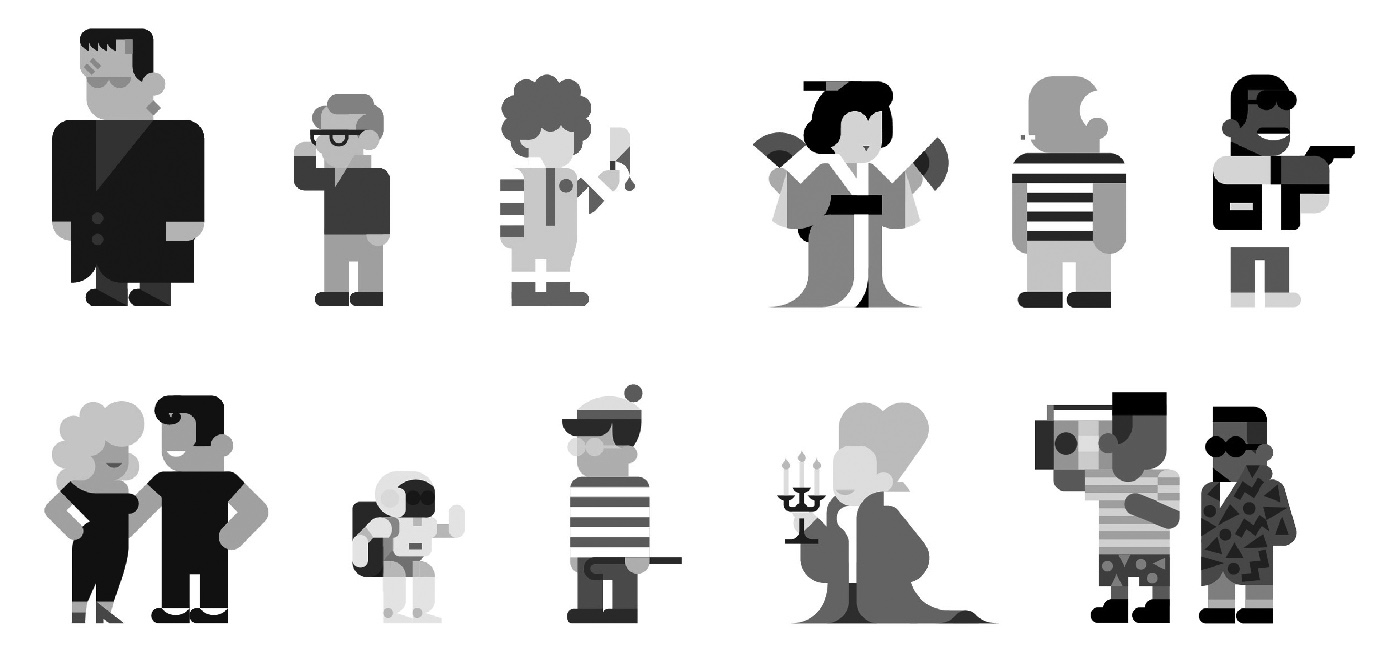 Last month I went to The ADCC conference about design in Barcelona. The ADCC (Advertising and Design Club of Canada) is a non-profit club
dedicated to inspiring creativity, providing a forum for the exchange of ideas, and forging a sense of design community. Barcelona precisely embodies that spirit. Here are a few relevant, inspiring examples of design from the city where I lived for 2 years.
(Header image via Hey studio in Barcelona)
1. Graphic Design Inspired by Handicrafts
Design studio 'Lo Siento' is the perfect example of the long-established Barcelona tradition of handicraft. Handcrafted elements can be found in nearly every form of art, but most particularly in graphic design. Lo Siento's founder was first trained in industrial design before specialising in graphic design, which results in a constant dialogue between these two types of design and the artisan methods.
Number one project by Lo Siento Studio
Ensaimart project by Lo Siento Studio
Wired Magazine Lettering project by Lo Siento Studio
2. Oriol Miró 's Calligraphy
Oriol Miró is a calligrapher who I discovered while I was studying in Barcelona. One of the most influential calligraphers in the world, he has worked on projects for brands and agencies, and he also tries to keep this art alive through workshops. Below are some examples of his work.
Cava Rimarts project by Oriol Miró
Garrofé Brand & Pack

project by Oriol Miró
3. Mario Eskenazi
It would be impossible to write about Barcelona design without mentioning Mario Eskenazi.
His works are notable for their simplicity and clarity. According to Eskenazi, to design is to communicate. Graphic design is "culture, communication and experimentation." He contributes to all the major design works in Barcelona: the identity of banks, the subway, and more.
Paidós Studio Editorial project by  Mario Eskenazi
Barcelona pel Medi Ambient project by  Mario Eskenazi
4. Hey studio
Famous for their love of geometric shapes and use of colours, Hey is a graphic design studio that I wanted to include for their fun illustrations. They started a
personal illustration project where they post an icon of popular culture on Instagram every day.
San Miguel illustration by Hey Sudio
Every Hey Illustration by Hey Sudio
Claudine Casabonne is a visual designer at 88 Creative. Follow her on Twitter at @CaClaudine .