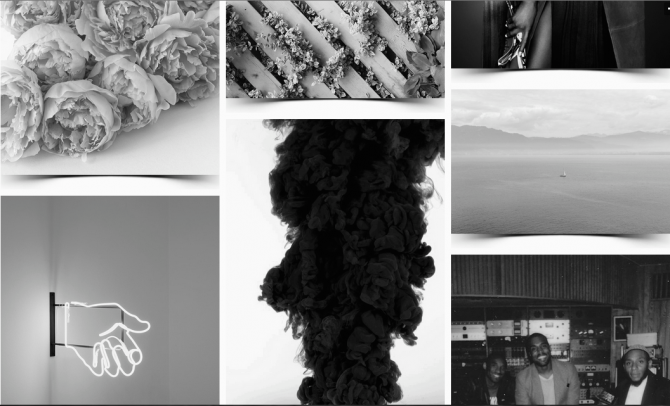 Inspiration x Danielle
Posted on December 29, 2014 by Danielle Faber
I wake up every morning looking for what's next. My next favourite pair of shoes, next favourite artist, graphic designer, Instagrammer, or whatever it may be. I have the world at my fingertips and it's literally the first thing I do when I open my eyes – the search is always on. 2014 was a great year for finding the things that I love and places of inspiration and I wanted to share a few with you. This is what has inspired me over the past year.
The #SneakerMelt series by Toronto-based designer Deaddily
Sneaker culture has invaded my life and I'm now coveting Jordans instead of Louboutins. Deaddily has found a way to make my dream sneaker collection even harder to attain by creating mash-ups of the hottest sneakers. He's taking our favourite parts of our favourite shoes and putting them together – and yes, they're awesome. Too bad they only exist on Instagram.
Nike's #ChooseYourWinter campaign
We all know that Nike is the master of marketing, but their position was cemented this winter with their #ChooseYourWinter campaign. Toronto was one of the many privileged cities that got to participate, and I'm so lucky we were. For four Mondays starting in mid-November, Nike took a group of 50-100 people on surprise adventures around our city for epic workouts, and they capped it all off by taking a group of Canadian influencers to the Bugaboos for what they called #ProjectNorth. Key learning: create experiences your customers will never, ever forget.
Virgil Abloh's " Off White " clothing line
If you're not familiar with Virgil Abloh, consider this your first introduction of many to come. His claim to fame is that he's Kanye West's creative director and one of the first employees at DONDA. As if that's not an impressive enough resume, he has also started his own clothing line, taking inspiration from places some may call mundane (his latest line for women is inspired by and named "Nebraska"). Abloh's unique eye for what's next (and even creating what's next) speaks to his intuition and connectedness with his culture, and that's something I can't help but be inspired by.
Tumblr
If I'm ever stuck and looking for a spark that will ignite my creative juices, I know exactly where to go. I've built myself a Tumblr timeline that has everything from amazing ads and gorgeous typography to fashion, photography, and celebs. A ten minute scroll will do wonders for my imagination and I always come back to my work with a new perspective. It has also become a pinboard for my personality and place to explore and bring together things I love, so my Tumblr will always have a special place in my heart.
Anything can be inspiring and I want to hear what has inspired you this year. Share the things that you've seen this year that have sparked your creative mind in the comments or with me on Twitter ( @DFabes ).