Design and food: the perfect pairing
Posted on September 11, 2014 by Claudine Casabonne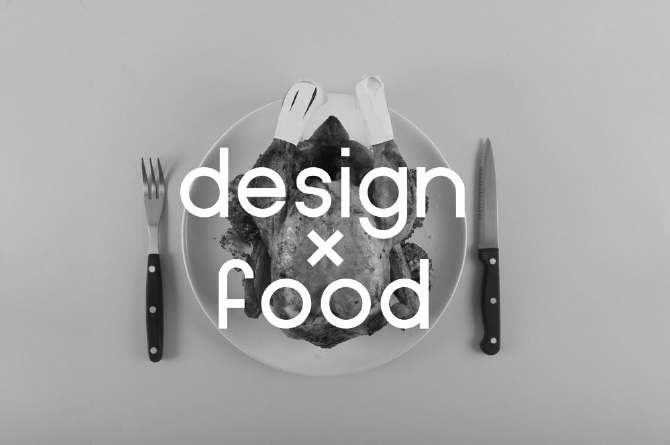 Since we're a team of foodies at 88 Creative (just check our Instagram photos , you'll see…), for my latest design round-up I've decided to select food-inspired projects. This month, I'm showcasing some poetic, playful food-based projects.
(Header image via Ryan McEachern on Behance )
#1 13 Sweet Stories for Good Children
Artistic director Emily makes us dream with food. She's passionate about food and has created a blog called Griottes focused only on all things edible. Emily considers food to be a constant source of inspiration, using their shapes and colours in creative ways. In this project, she designs a series of 13 recipe posters with a child-like quality and a poetic approach to the copy. In the series, called "Sweet Stories for Good Children," she combines photographs, food, and text, and each of the posters has a travel-related title like "Around the Word in Eighty Days," and "I asked the moon." She designed this series of recipes for a French magazine entitled Doolittle .
#2 Design x Food
Designed by Ryan MacEachern , this project is based on his personal experience. He started a bland, uninteresting low-carbohydrate diet. Using infographics he combines photography and statistics to explore the nutritional value of the diet. The most striking aspect of this project is its colourful design – the result is a candy-coloured poster which contrasts with a boring diet.
#3 Chocolate Mill
One of our favourite sweets at 88 Creative is chocolate. This chocolate project was designed by Wieki Somers Studio and chocolate maker Rafael Mutter. Thin layers are gradually shaved away from a cylindrical block of chocolate to reveal the embedded geometric patterns, and new patterns emerge as the surface wears away.
#4 Helsinki Food Company
This is another food-inspired branding project, in this case from a company that provides design and production services to the food industry. This branding is for a company which provides design and production services to food industry. The Dutch agency Werklig designed this in an uncluttered way, and chose macaron-style pastel colours.
#5 Mangia & Bevi
Since food has inspired some of our projects at 88 Creative I thought I'd show you one of our recent branding projects. Mangia & Bevi is a family-run Northern Italian restaurant in Toronto's King East neighbourhood. They came to 88 Creative for a total revamp of their website and mobile site, in addition to a new look for all of their branding. The goal was to create original concepts for Mangia & Bevi's online and offline branding pieces to showcase their homemade style with a completely modern visual experience.
In print, we created Mangia & Bevi's business cards, the restaurant menu, the catering and takeout menus, and newspaper ads. On the digital side, 88 Creative built and designed all of the components on Mangia and Bevi's web and mobile sites. We kept the majority of the original logo and created a look and feel for the website that channeled big, warm family dinners with fresh, wholesome food. Free-form illustrations on the site reflect the handmade quality of the food and tie the website and print components together.
You can check our project on our Behance page or on our website .
#6 Tsumiki Sushi
The team at Paplax studio created this wood kit to help kids learn how to make sushi. Designed for Exhibition "Dessign Ah" it is composed of 45 pieces of wood that can be formed into different combinations.
Claudine Casabonne is a visual designer at 88 Creative. Follow her on Twitter at @CaClaudine .