The Brand Whore's Good Twin
Posted on June 17, 2014 by Gabriella Rackoff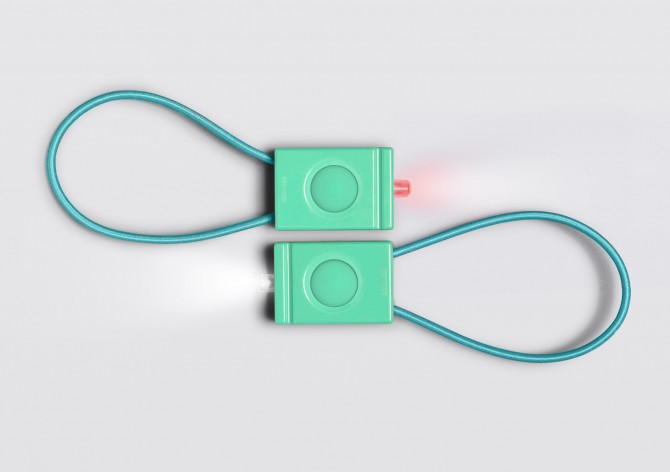 Urban Dictionary defines a brand whore as "s omeone who buys and prominently displays name brand products…under the belief that such loyalty to a label or corporation adds cachet and brings prestige to their otherwise lack of taste…"
While the term has often been used to refer to all kinds of brand snobbery, I think the brand whore is really just an evil twin. This article is about the good twin and w hy I'm not ashamed of being into brands.
Start calling it brand-consciousness and it sounds better already. It's not about being superficial, snobby, or flashing money around. It's about consuming products with awareness, buying less stuff, and loving the stuff you buy.
When you say you don't care what brand something is, you're saying you don't care who made it, where it came from, or about the story behind it. And maybe you don't. Everyone has product categories they care more about than others. But in general I think those are really important questions to ask about the products you buy.
Sometimes it comes down to wanting to make an ethical choice – for example ecommerce websites like Zady cater specifically to people looking for ethical fashion options without the hippie vibe. Ethics is one serious part of this issue (and one that people become more aware of every time a factory collapses in Bangladesh) but while important, it's not the crux of my argument here.
I think that when a company invests in good branding, good marketing, or great design, it shows that they take seriously what other companies might consider to be inconsequential details. S o often it's these so-called details that make me happy with a purchase and excited to support a brand. Below I've rounded up a few recent purchases that I feel great about because they're from brands who have longevity, who get the details right, and who understand branding.
1. Le Creuset kettle
After my electric kettle bit the dust, I felt bad about having to throw out the whole thing just because the electric part didn't work anymore. I decided I wanted to buy one kettle and use it for the rest of my life. Le Creuset as a brand embodies the rustic French farmhouse kitchen of my dreams. While that farmhouse, with its stocked wine cellar and freshly-laid eggs, cannot be mine right now, the kettle makes me happy every time I make tea.
2. Hudson's Bay Company baby blanket
Last year my husband's best friend since birth became a dad. There was no way our gift was going to end up at Goodwill or on the curb in a couple of years. The HBC Point Blanket is so classic and iconic that you know it will stay around, maybe even long enough for the next generation to use it.
3. Harry's Truman shaving set
I recently purchased this shaving set from Harry's as a gift. What I love about this example is that Harry's made their products very affordable. The packaging and product design is simple and utilitarian, and it looks way better than all those future-spaceman graphics that have come to dominate the shaving aisle at the drug store. The price is right, it looks good, and it works.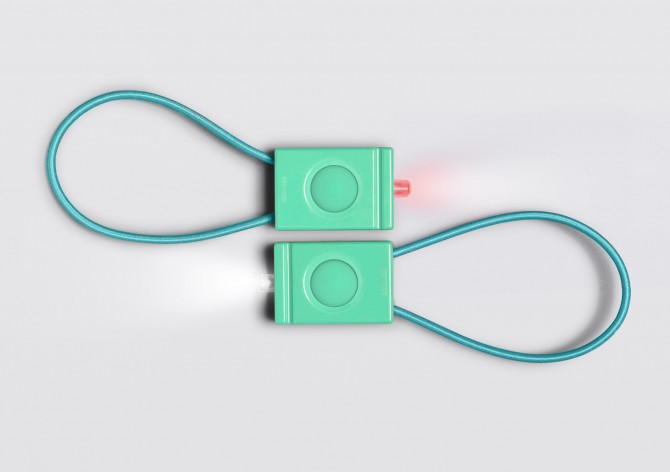 4. Bookman bike lights
Bookman is a Swedish brand that primarily makes bike accessories. For me, Scandinavia is synonymous with great design, and with bike culture. The design is as simple as it gets with no unnecessary details. Kind of like the iPod shuffle of bike lights. They are also extremely bright for their size. While these are brand new, Bookman clearly tapped into a long legacy of great design. I feel like I purchased a modern classic.

5. SodaStream water carbonator
I really, really love carbonated water. After seeing the SodaStream in more and more friends' homes and buying a couple as gifts, I decided it was time to stop lugging bottles home from the store and having them fill up my recycling. The SodaSteam looks good on my counter and the user experience really is as simple and sleek as Scarlett Johansson makes it look in the Superbowl commercial .
For me the power of good branding lies in being happy with my purchases longer and buying less in the long run. What are some brands that you just have to have a piece of?
Gabriella is a Creative Director at 88 Creative. Follow her on Twitter @gabriellainga .