Baby Gift Guide: High Design for the Under-One Set
Posted on August 21, 2014 by Gabriella Rackoff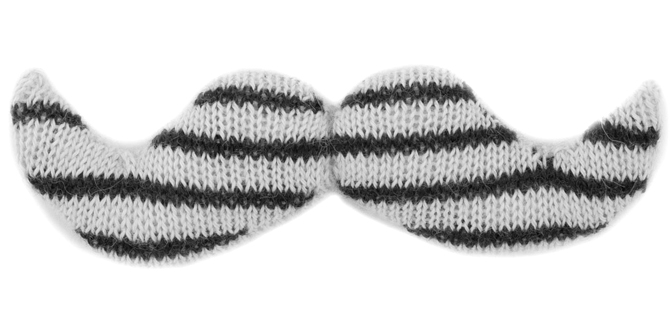 Over the last few years I've witnessed more and more friends becoming parents. While they were going through this intense and deeply meaningful life transition, I was shopping for lots of baby gifts. One of the many things I've learned is that once you have a baby you often cease to care that something was handmade by traditional artisans in Denmark from fair-trade organic pine; any piece of colourful plastic that entertains your baby for a few minutes will do. As a non-mom and design geek, I like to choose gifts that look great, even when they're covered in drool or you're stubbing your toe on them in the dark. Here are eight of my favourites to consider the next time you get invited to a baby shower. Enjoy!
1. Classic wooden blocks
I found these on Etsy . Not only do they not make annoying battery-operated sounds, but they will also look great in any home forever.
2. Charley Harper's ABCs
Charley Harper (1922-2007) was a modernist artist best known for his graphic prints of nature and animals. Even if this is one of 50 alphabet books a baby owns, it will be one of the best-looking. Harper's colour palettes are genius.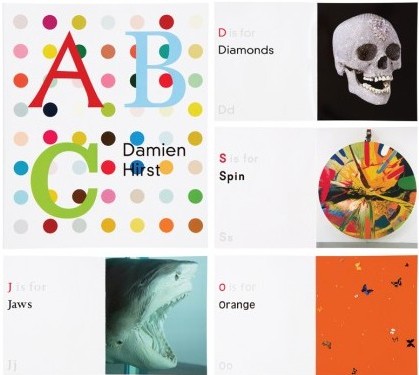 4. ABC by Damien Hirst
Damien Hirst is a well-known British contemporary artist and art collector with an edge. Naturally he added a much-needed touch of badass to the good old ABCs. This book is available in Toronto at the Drake General Store . Photo: othercriteria.com
5. Anything by Marimekko
Marimekko is a classic brand from Finland that specializes in textile design. They have all kinds of bright, high-contrast graphics available in bedding, dishes, housewares, and clothes. New moms can never have enough onesies, so next time try skipping the baby animal prints and go with black and white stripes for either gender.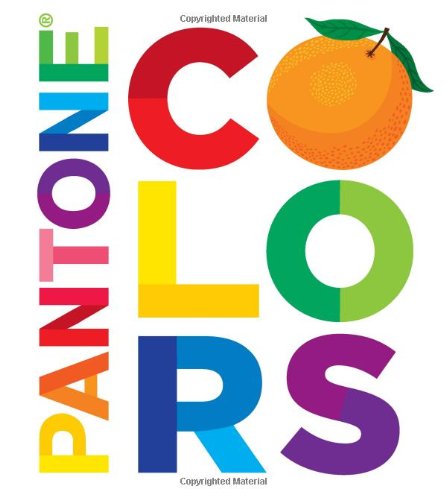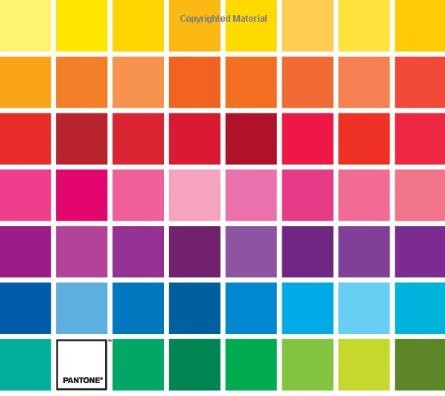 3. Pantone Colors
By around six months of age , babies can perceive almost as many colours as adults. So why do we only teach them about about six or eight? Who knows? By the time they can talk their favourite colour might be persimmon or cerulean blue.

6. Plush moustache
Teddy bears are so played out. What baby wouldn't want to snuggle up to a giant knitted moustache? It's made by Oeuf (makers of the most stylish cribs ever) and available from Dwell Studio .
7. Neutral wooden breakfast set
I'm not sure why, but kids seem to love pretend food. I think this breakfast set (found on moolka.com ) is pretend food done right. I love the minimalist interpretations of the shapes and the subtle colour palette and natural materials.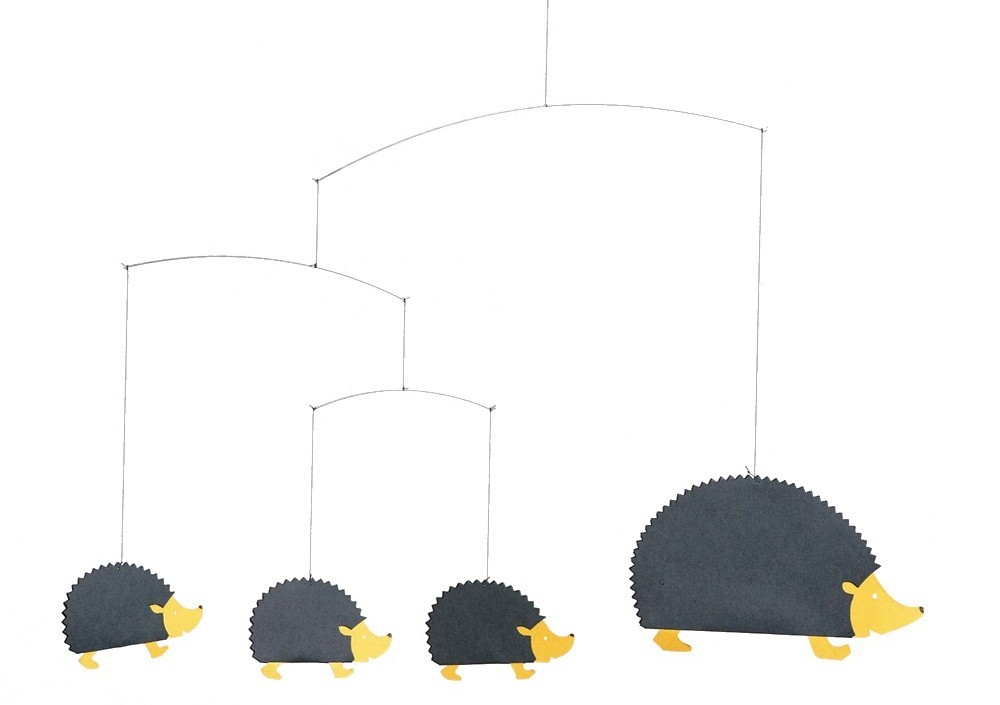 8. Minimalist hedgehog mobile
The Danish company Flensted has been making mobiles since the fifties. This one totally cute, but it still has appeal as a design object. I found it on smallable.com .
Hopefully this list inspires you to think beyond pink and blue pastels the next time you have to pick something out for a new little person. Happy gifting!
Gabriella is a Creative Director at 88 Creative. Follow her on Twitter @gabriellainga .