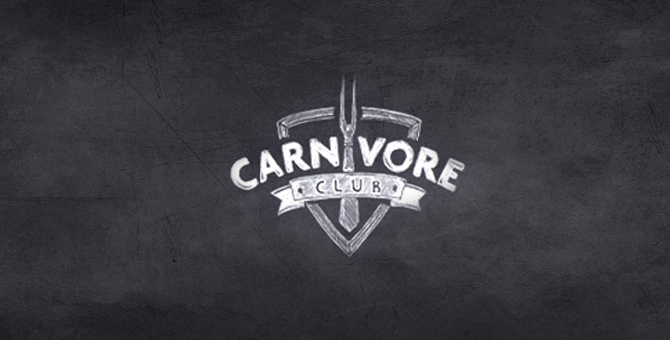 88 Creative: Now With 100% More Meat
Posted on January 14, 2015 by Erin Bury
I've been a fan of subscription boxes since I discovered Birchbox several years ago, and while beauty products are great and all, I'm more fan of delicious things being delivered to my doorstep. That's why I'm happy to announce that monthly meat subscription box Carnivore Club is our newest client at 88 Creative.
The company was founded by Tim Ray, who previously founded & sold FoodScrooge, a daily deals site for, you guessed it, meat. He decided to combine two things people love – "of-the-month" clubs and meat – to create the ultimate artisanal meat delivery service.
Carnivore Club partners with local providers in Canada, the U.S., and the UK for each of their boxes, so if you're Canadian you know you're getting chorizo from a farm in Ottawa, or locally-produced cured bacon from Vancouver. Each month they profile the local producers so you get the story behind the meat along with the delicious, delicious monthly featured items.
Our team at 88 Creative will be helping Tim and his team with their social media efforts, so make sure to follow along on Twitter at @CarnivoreChief , Facebook at facebook.com/thecarnivoreclub , and Instagram at instagram.com/thecarnivoreclub . We're also working with their team on email marketing, design, and of course the fun campaigns that make 88 Creative so awesome (meat puns anyone?!).
I hope you'll take a minute to check out this awesome local startup, and maybe even order a box for your Valentine's Day gift. After all, nothing says I Love You like a box of bacon.
Erin is the Managing Director at 88 Creative. Follow her on Twitter @erinbury.