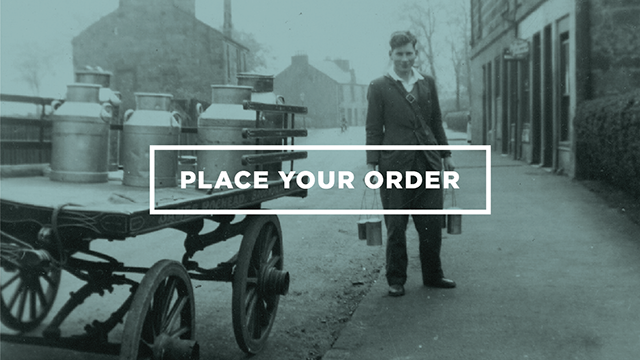 A Taste of Toronto: 4 New Ways to Order Your Food
Posted on March 11, 2015 by Claire Owens
Convenience is key, and when that convenience has to do with food, it's even better.
I've recently noticed a large increase in the number of food ordering/delivering apps popping up here in Toronto and hey, I'm not complaining. It actually seems like many startups are focusing on providing convenience, and this can be applied to any industry. Services like Alfred , which picks up and drops off your dry-cleaning at your condo, saves a few hours of your day and let's get real, saves you having to cart your clothing to the dry cleaners down the street. Ah, the convenience! Companies are being created to provide all sorts of things, like cookies , prepared meals , or even boyfriends (what?) delivered right to your door, but that's only if you're feeling desperate, lonely, and/or are in need of a date for an event.
Working downtown means I'm waiting in lines more often than not – lines to get on the subway, lines to grab a coffee, and of course lines to grab a bite to eat. For most people, making it easier to grab lunch or dinner is a true value-add in their daily routine. I've recently started using some of these apps for easy food delivery/pick-up, mainly so that my time isn't wasted but also because technology ROCKS.
Anyway, here are a few of these services I seriously recommend you check out.
Ritual I really only started using Ritual because I got a $20 credit (thanks guys!) and who doesn't love a free lunch? Now that my credit is up, I still use the app at least once a week. How does it work? Using the app, you find the restaurant you want to order from. The restaurants that appear are based on your location and Ritual's current partnerships. You then add items to your order while scanning the menu, and then place your order. They're almost always ready in 10 minutes and every time I've used the app my order is sitting on the counter already when I get there. No waiting, and it's already paid for on my credit card. They also save your "favourite" orders for next time. Love it.
Grabb Same idea as Ritual – you connect your credit card, choose your restaurant, your order, and it's waiting for you when you get there. I initially found out about Grabb when I saw a giant pick-up sign with their logo in a coffee shop nearby. Smart move for exposure.
Hurrier Hurrier has managed to one-up most of the other apps simply because they've partnered with some of the biggest and most popular spots in the city, like Fresh , Grand Electric , The Burger's Priest , and wait for it… McDonald's. So, how does it work? You input your address on their website and they'll show you what's around and what can be Hurriered (I may have just made that verb up) to you. Once you order and pay online, one of their bike couriers promptly goes and picks up your order and brings it right to you. You literally don't have to step outside – again, love it. One thing to note though: they charge a delivery fee.
TasteAway Although it's not as brand spankin' new as the others, TasteAway is great. They have a points system which eventually leads you to free meals (!) and they pride themselves on not marking up menu prices. You can have your order delivered or you can pick it up yourself if you don't want to pay the delivery charge. Either way, your order is ready and piping hot when you get your hands on it.
Are there any other ones I missed? Let me know on Twitter . Happy eating!