Friend Request Sent: Our Designer's Favourite Designers On Instagram
Posted on April 2, 2015 by Cory Ingwersen
I would say, on average, I am a low to medium user of social media. I check my Facebook every so often to get an idea of what my friends are up to, I have a LinkedIn account that just sits there, and I am new (brand spanking new) to Twitter . Instagram, however, is another story.
I am pretty selective when it comes to following people on Instagram, besides the obvious list of family members and friends. It takes a certain individual to make my roster, the majority of whom are artists and designers. As a visual person, I enjoy taking a moment to separate myself from what I'm doing or working on, and engage with something that will inspire and motivate me to create. Instagram allows me to have my own curated creative content stream that I can access no matter where I am (well, maybe not on a mountain top ).
It's a great visual tool for sharing concepts, art, & creative exploration among a community of other artists and designers. There are no clients, only followers.
Here is a list of artists and designers worth following:
Sam Larson @samlarson
A fellow outdoorsmen and artist, Sam Larson uses nature as his inspiration and primary subject matter. He uses mainly traditional mediums such as paint, pen and ink, and screen-printing to create detailed compositions with splashes of colour. A simple yet effective approach.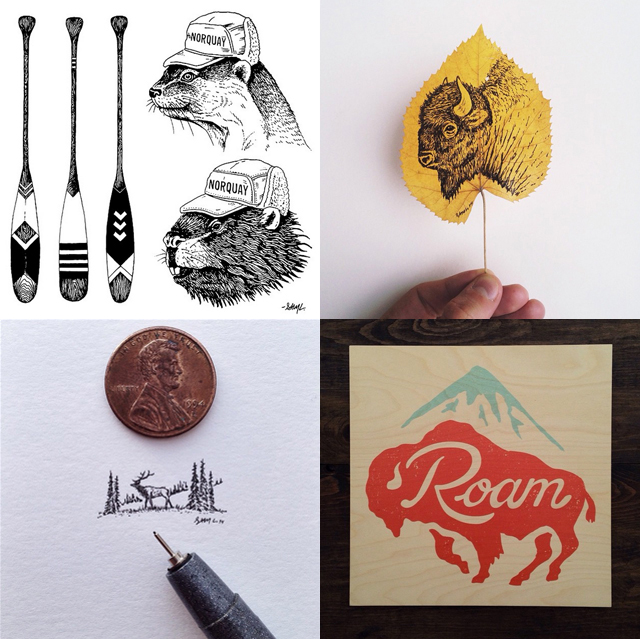 ---
Glenn Jones @glennztees
Personally, I find graphic tees a thing of the past. Yes they're cool, and yes I may still have a few, but their popularity isn't what it used to be. That being said, I do still enjoy looking at the work of Glenn Jones. His comical vector illustrations are plays on words, common phrases or iconic imagery.
---
Jay Fletcher @jpegfletcher
With a focus on branding, design and iconography, Jay Fletcher's work is simple, fun, and full of well composed colour palettes.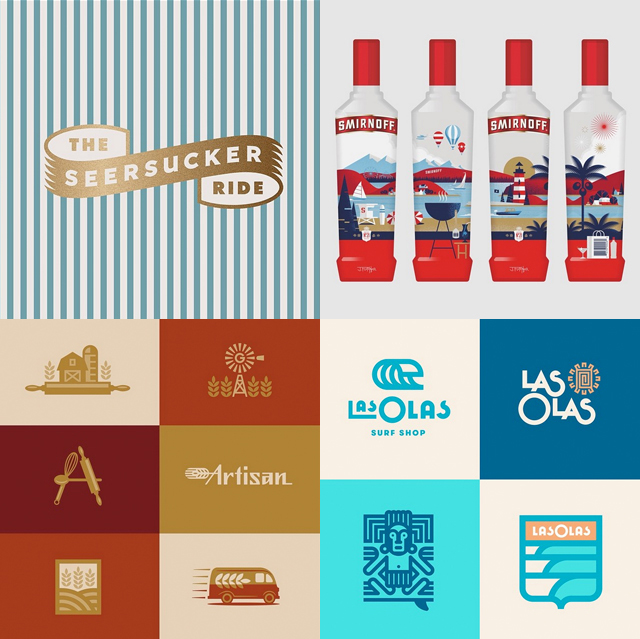 ---
Gemma O'Brien @mrseaves101
Her hand lettering of expressive typography is very unique. A strong sense of movement makes her compositions extremely dramatic. Legibility is of no concern, but that's what makes her pieces so interesting and engaging to look at.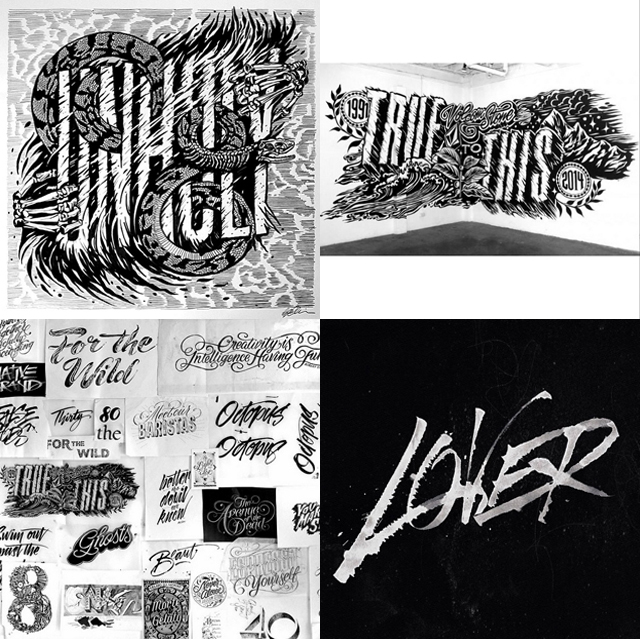 ---
Allan Peters @allanpeters
His stream showcases some of his work, but mainly focuses on his research. The term 'badge hunter' best describes him, as he continually posts photos of what inspires him – largely vintage badges.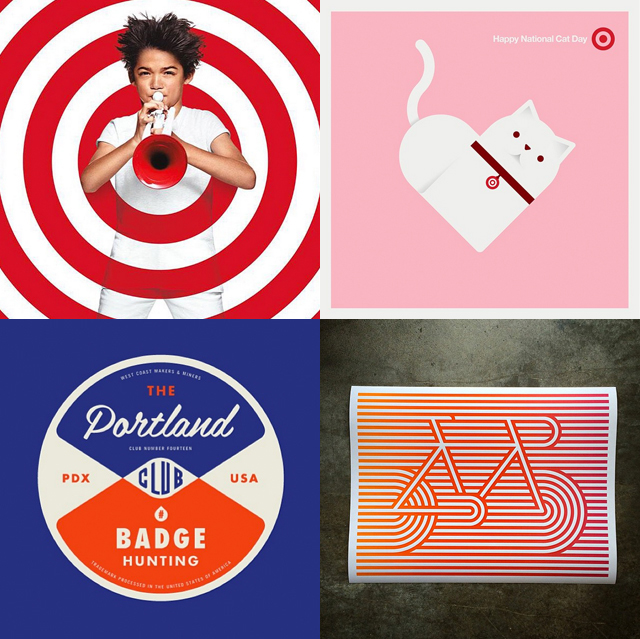 ---
Feel free to hit me up on Instagram, and maybe I'll follow you back. @corying