Top 10 Social Media Moments of 2014
Posted on December 11, 2014 by Claire Owens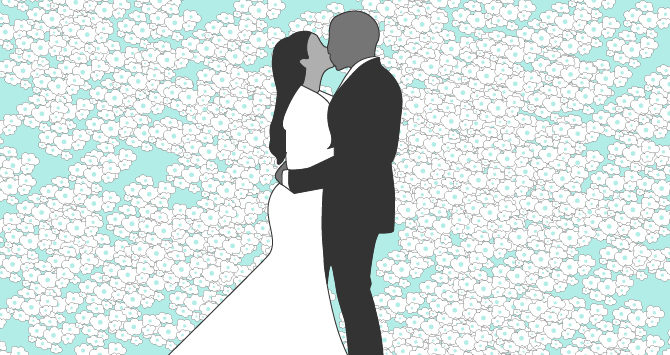 2014 has been a BIG year in social media. One of my favourite things about social is that it's so easy to share something with your peers that you think is either hilarious, disturbing, or mind-blowing within a matter of seconds.
This year, between Twitter, Instagram, and Facebook, there have been records broken, shade thrown, causes supported, and a ton of Kimye. So, let's take a little trip back in time and look at the 10 social media moments from this year that attracted the most attention, got a ton of shares, and most importantly generated a lot of memes.
The Oscar Selfie
The Oscar Selfie was an iconic moment initiated by Ellen Degeneres. Back in February she posted the photo on Twitter during the awards show and it now holds the record for most retweeted tweet ever, at 3.3 million retweets. It was taken on a Samsung Galaxy Note 4 (they sponsored the event) and apparently made the company over $800 million . I wish my selfies were worth that much.
If only Bradley's arm was longer. Best photo ever. #oscars pic.twitter.com/C9U5NOtGap

— Ellen DeGeneres (@TheEllenShow) March 3, 2014

The ALS Ice Bucket Challenge
Anyone who is anyone (aka you have Twitter, Facebook, or Instagram) saw an ALS Ice Bucket Challenge video this past summer. Everyone from Taylor Swift, Leonardo DiCaprio, our friends at BuzzBuzzHome , and your second cousin twice removed participated in the challenge. Over $100 million was donated to the ALS Association over the course of a few months – wowza.
3!!!! A video posted by Taylor Swift (@taylorswift) on
The Apparently Kid
Noah Ritter was interviewed by a local TV station while at a fair with his grandpa and said "apparently" about 100 times. Instant fame.
Michelle Obama tweets to #BringBackOurGirls
The First Lady joined a global social campaign back in May aimed at finding the girls who were kidnapped from their school in Nigeria. The hashtag #BringBackOurGirls was tweeted over 1 million times and over 50,000 of them were thanks to Michelle Obama.
Our prayers are with the missing Nigerian girls and their families. It's time to #BringBackOurGirls . -mo pic.twitter.com/glDKDotJRt

— The First Lady (@FLOTUS) May 7, 2014

Kimye Gets Married
Kim Kardashian and Kanye West got married this year and although they mostly kept the ceremony a secret, Kim decided to share this photo on her Instagram. It quickly became the most liked photo in the platform's history, with over 2.4 million likes to date. Those rose-covered walls must have really blown people's minds.

Joan Rivers' Postmortem Facebook Post
Roughly two weeks after the infamous comedian's death in September, a (clearly) pre-scheduled post popped up on her Facebook page about how she was about to ditch her old iPhone for the new iPhone 6. It was taken down almost immediately, but not fast enough for a handful of people to screenshot the mess up! Clever tweets about the Apple Cloud ensued.
Joan Rivers talking about the iPhone 6… Maybe The Cloud is more than we think. pic.twitter.com/K8w3XLiJsR

— Chris Burke (@chrisburke) September 19, 2014

DiGiorno Stayed for Pizza
One of the saddest and most offensive real-time marketing attempts of the year was when DiGiorno joined the #WhyIStayed campaign on Twitter without doing a background check on the trending topic. The hashtag was launched to bring attention to domestic violence stories after the Ray Rice story broke, with women all over the world sharing stories about why they stayed in or left abusive situations. Check yourself before you wreck yourself, DiGiorno.
Example of a brand using a trending topic without understanding the context #Advertising #SocialMedia #WhyIStayed pic.twitter.com/iTSmfaT6Xv — Scott Paul (@scottatslee) September 9, 2014

#SochiProblems
During the Sochi Olympics back in February, journalists that travelled across the globe to report on the event ended up reporting on the terrible living conditions they were enduring. The hashtag #SochiProblems quickly went viral as both journalists and Olympians were posting terrifying photos of where they were staying while the rest of us were entertained from the comfort of our own homes.
Water restored, sorta. On the bright side, I now know what very dangerous face water looks like. #Sochi #unfiltered pic.twitter.com/sQWM0vYtyz

— Stacy St. Clair (@StacyStClair) February 4, 2014

Celebs Lose Their Twitter Virginity
Some fairly notable additions to the Twitterverse this year included Queen Elizabeth II and the CIA. The Queen casually signed hers off with "Elizabeth R" while the CIA actually showed they have a sense of humour.
It is a pleasure to open the Information Age exhibition today at the @ScienceMuseum and I hope people will enjoy visiting. Elizabeth R. — BritishMonarchy (@BritishMonarchy) October 24, 2014
We can neither confirm nor deny that this is our first tweet.

— CIA (@CIA) June 6, 2014
Kim Kardashian tries to #BreakTheInternet
We may have landed a spacecraft on a comet for the first time ever, but Kim Kardashian had more pull that day. After posting some pictures from her shoot with Paper Magazine, her attempt to #BreakTheInternet worked because it's all anyone was talking about. Most of the controversy surrounding the images came from people's disgust with her clearly photoshopped waist or that it was an irresponsible thing to do as a mother.
What was your favourite social media moment this year? Let us know in the comments or on Twitter!