Function is the new fashion: wearable tech and crowdfunding
Posted on October 10, 2013 by Jason Giles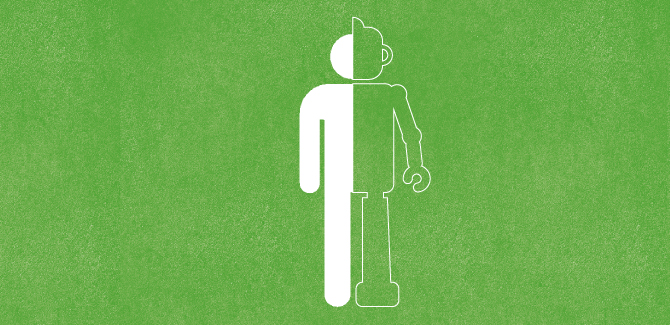 When a little company called Pebble from Waterloo tried to get funding for their smartwatch, they were turned down by VC and angel investors and so instead took it to Kickstarter . $10 million later, the project is one of the most successful projects in Kickstarter's history, and the company has sold over 250,000 watches to date.
I know Pebble was a huge success, but my initial thought about wearable technology has in most cases been "why?" Sure, okay, I can have a watch that's tethered to my smartphone so I can make phone calls. But do I need it? I don't even wear a watch in the first place.
But crowdfunding platforms, and to a wider extent the support of online publications and social media, seem to have given wearable tech a little bit of a legitimacy boost by showcasing the people who actually want to wear these things, myself included. Here are some of the best examples of crowdfunding success stories in the wearable tech marketplace.
image via PUSH Strength
Push Strength
Push Strength is a local Toronto startup, and its wearable tech device provides real-time analytics for fitness training, helping people understand how effective they are at the gym. Already featured in Mashable and TechCrunch in the past few days, Push Strength has managed to get halfway to its initial goal of $80,000 in less than a week. That's amazing. How have they done it? Social media promotion, word of mouth, and PR mostly, but the product also fills a niche within the uber-popular crossfit and training/conditioning community.
Image via Nymi
Nymi
Like a fingerprint, each human's heartbeat is unique and Nymi uses your very own heartbeat as your own password. Unlock your phone, start your car (!!!!) or pay for that coffee on your credit card with a Jedi-like wave of your hand. Their own pre-order platform has 4,600 backers, and they're accepting individual pre-orders now, with products expected to ship in 2014.
Image via Tile
Tile
While it's not officially considered wearable tech, I included it here simply for the reason that while you might not be wearing it to find yourself (insert spiritual life quest joke here) you can find your keys. If you're anything like me, when your keys/wallet/phone aren't within eyeshot, they're perpetually lost. Attach a tile to any of these things, pair it with the Tile smartphone app, and never lose your stuff again. Actually, I take back what I said about this not being wearable tech – I bet it won't be long before we see people using tiles to keep track of their significant other or children.
Tile used Amazon to accept pre-orders, and to date they've added 49,000 backers totalling $2 million in sales. Man, I can't wait to get my hands on them so I never lose my keys again.
Crowdfunding campaigns are a great way for companies to test the waters and see whether there's a market for their product. Backers have seen value in your product and decided that an investment in a first run of them product puts them well on their way to becoming brand evangelists for you. And so far for wearable technology, there are no shortage of people willing to lend their support.
You'd have to think that were it not for crowdfunding and online buzz, these projects would have never, ever seen the light of day. But thanks to a boost from social media and blogs, they're not only closer to becoming a reality, they're shipping soon.