See You Soon, Canada!
Posted on December 9, 2014 by Claudine Casabonne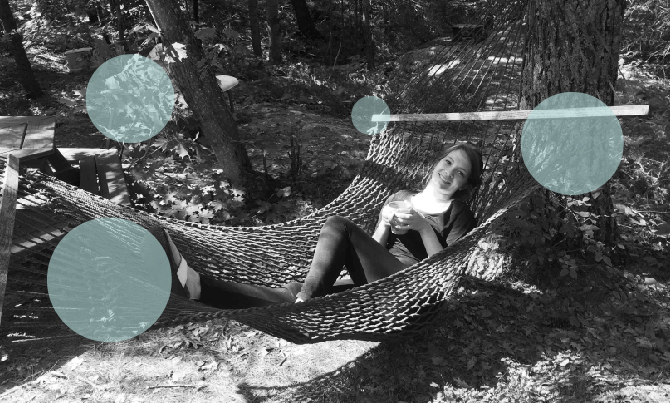 We're sad to announce our visual designer Claudine is leaving 88 Creative for bigger, better, and Frencher adventures – we loved having her and we're super sad to see her go. On that note, want her job? Apply here!
Unfortunately, or perhaps fortunately, this month marks the end of my adventures in Canada. I'm going back to France soon, where I found a job at a new company.
I've been in Toronto for two years and after good and bad moments I'm sure I'll only remember the best of them. This month, I won't show you my five favourite design round-ups but will instead present you the top five moments in Canada that I will never forget.
1// Ordering a hot chocolate at Starbucks, and getting an Americano.
I came to Canada with more or less 3 English words: hello, please , and thank you. Although Canada has two official languages — French and English — hardly anyone speaks French! Keeping that in mind, I just had to forget my shame and try to communicate with people. I sometimes felt like a three-year-old… I have so many anecdotes with my 'Frenglish'. You can't imagine how hard it can be to order a hot chocolate at Starbucks with a French accent! After 5 minutes trying to explain what I wanted, I finally changed my mind and settled for an Americano because it's so much easier to pronounce.
2// Algonquin Park & Bruce Peninsula
For sure, what I will remember the best is how beautiful nature is in Canada! I took trips to Quebec and some other provinces, but my trip to the Bruce Peninsula is definitely my favourite place in Ontario — particularly Flower Pot Island. The clear blue water feels like you're on an exotic island – how wonderful! I'll also never forget my trip to Algonquin Park. Five days with friends who have never camped before, no shower, kayaking all day long, tough portages, little sleep because of the so-called "bear threat," and MOSQUITOS! It didn't really feel like a vacation, but all things considered, it was really awesome.
3// M ulticulturalism & Awesome People
I'm sure that all my French friends will agree with me when I say that Canadians are wonderful. They always try to help you and try to make you feel good. Toronto is also a nice city. It's such a great feeling to walk down the street late at night and know that nothing bad will happen to you. I also love the multiculturalism of Toronto — there are so many different people with diverse backgrounds. You can feel like you're anywhere in the world just by exploring this city.
4// Poutine & Food
I'm so French when it comes to food! I need my daily morning fix of croissants and usually have about ten different cheeses stocked in my refrigerator. The only problem is that eating French here is expensive. I spend my weekly food budget on just cheese! I often got lost in supermarkets and couldn't find what I meant to buy in the first place. After a few months of adjustments, I realized that I merely had to change my food habits. I finally discovered that because of Toronto's multiculturalism you can find so many things and I loved it (but there may still be some cheese in my refrigerator)!
5// 88 Creative
The last awesome thing that I will remember in Canada is 88 Creative. They gave me a big opportunity to work with them and I'm so thankful for that. This is a wonderful team and they always try to make you feel good. I'll keep really fond memories and the new visual designer will be really lucky to work with them.
Now it's time to go back to my friends and family in France but I'm sure that I will visit this wonderful country again. See you soon, Canada!