A hello from 88 Creative's new Managing Director
Posted on July 23, 2013 by Erin Bury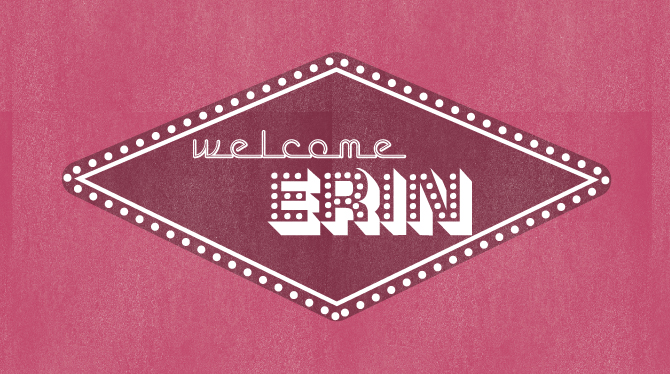 When I first joined the startup world in 2008 as a community manager at Sprouter social media was just emerging as a viable way to market your company. For a startup like ours, which had three employees and a tight marketing budget, tools like Facebook, Twitter, and WordPress were really the only way (other than PR) to build a community around our brand for next to nothing.
I helped grow Sprouter's community of entrepreneurs to over 100,000 members in the four years I worked there, and during that time was featured in publications like Forbes and The New York Times for our use of social media.
In my last role I was the Managing Editor at BetaKit , a startup publication owned by Postmedia (which was relaunched today as a Canadian-specific startup publication). Similar to the early days at Sprouter, at BetaKit we used tools like Hacker News, Reddit, Techmeme, LinkedIn, Facebook, Twitter, Pinterest, email newsletters and social news readers to grow our readership. Unlike even five years ago when readers went to a publication's website to find the news, now it's embedded in their streams, so using social media to grow the company was essential.
This week I joined 88 Creative as Managing Director, and I'm excited to take my experience starting, building, and growing online communities and apply it to an agency. We already have an amazing roster of clients, and I plan to make our services accessible to both Fortune 500 brands, startups, and everyone in between. I wanted to be a part of the 88 Creative team because they're different from the multinational agencies that have thousands of employees, offices in cities around the world, and a client roster a mile long. Our team is small and agile, and everyone from social media coordinators to digital strategists to our leadership team has a hand in every client's content and strategy.
While the number of social media tools may have grown in the past five years (Vine, Pinterest, and Instagram to name a few), the idea behind using social media for your company remains the same: find the people who truly care about your product or service; converse with them in a non-intrusive and relevant way; and have something interesting to say about your company and, more importantly, your industry's news. I'm excited to use both established and up-and-coming tools to help our clients grow, and to do it in a way that reflects our startup culture.
Drop me a line anytime at erin[at]88creative.ca – I'd love to chat about how we can help you grow your online brand.
Erin is the Managing Director at 88 Creative. Follow her on Twitter @erinbury.