10 Companies Putting Canada on the Startup Map
Posted on October 8, 2013 by Danielle Faber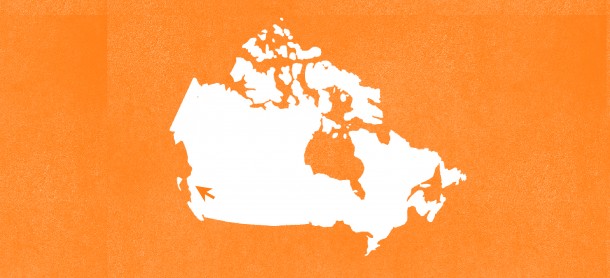 When I was first breaking into the digital marketing space, I did what many of us do and offered my services to companies pro-bono (yes, that's the fancy term for interning). In that time, I worked with many companies, based both in Toronto and San Francisco, and the startup space was the perfect place for me to learn and grow my digital marketing skills. This is because as startups grow, they are constantly evolving. Every day I had the chance to work on something different, and in some cases was involved hands-on in the digital strategy and direction of the company. While I was working with Hypejar , a company that was growing in the JOLT accelerator program at the MaRS Discovery District , I saw first-hand the hard work and dedication it takes to build a successful business. It takes a lot of guts to build a company from scratch and Canada seems to have lots of people that are willing to do it. Here are some of my favourites right now:
eLuxe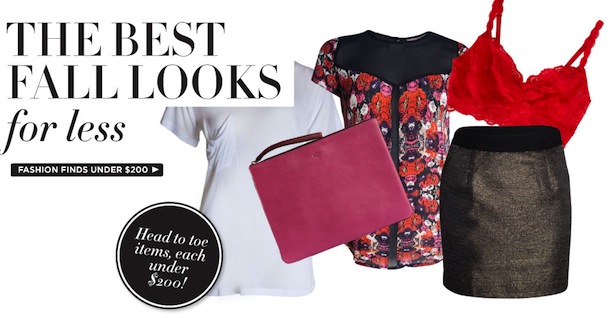 eLuxe has become a one-stop shop for Canadian fashionistas. Founders Joanna Track and Susie Sheffman have found the recipe to success, marrying a shopping experience with that of reading your favourite magazine. Located in the heart of what's known as Toronto's Fashion District, the e-commerce platform has spread like wildfire across the country, winning the hearts and dollars of shoppers nationwide.
Mavensay/Rithm
MavenSay is a social network of people dedicated to finding the best in music, food, fashion, and culture in their city. After a sudden surge of 100,000 downloads in Indonesia, MavenSay decided to add Asia as a main target for new downloads and users, opening up a huge new market for the Toronto-based company. The company has also started a new app called Rithm which is a messaging app that allows users to send music along with photos and videos using iTunes, Spotify, Rdio, and SoundCloud.
Tulip
What happens when a successful entrepreneur leaves the successful startup he founded just 5 years earlier? He builds another company, of course! Well.ca founder Ali Asaria left the company he founded in 2008 to build a mobile payment platform called Tulip . The Waterloo-based company has just secured $2.4 million in funding from an array of big-name investors including Lerer Ventures, SoftTech, and Greg Kidd.
Wave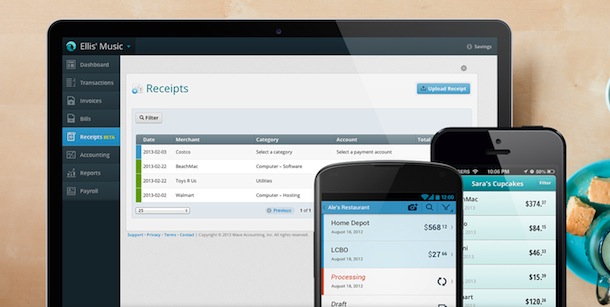 Wave was one of the first successful Toronto-based startups I came across when beginning to explore the local landscape. The company provides a suite of accounting and payroll apps, competing with Quickbooks and Sage, and their invoicing and accounting apps are completely free. The company started with just accounting, but has since branched out to become a one-stop solution for small businesses.
Frank & Oak

We talked about eLuxe's female-friendly Canadian shopping platform, but Frank & Oak has become the ultimate men's style guide and shopping site for fashion-forward men. Based in Montreal, co-founders Ethan Song and Hicham Ratnani came up with the idea to manufacture a Canadian-based clothing line with every item under $50 – and it's super-stylish. With $5 million raised and over 700,000 users , Frank & Oak is continuing on the path to sexy, stylish success.
FinanceIt

The oldest industry in the world is finally getting an upgrade. No, it's not the one you're thinking – it's the banking industry! FinanceIt is an online platform that helps people get on-the-spot financing – think of the Leon's "don't pay for a year" program but for any retailer. The company launched its app in the Apple App Store on October 3, and presented on stage at FinTech conference Money2020 earlier this week.
TouchBistro
If you pride yourself on your foodie status then you've seen the restaurant industry embrace technology in leaps and bounds in the last few years. From taking orders on iPads to tableside tablet menus, the service industry is more efficient than it has ever been. TouchBistro is a Toronto-based company that's working to perfect restaurant e-tools. Their platform allows servers to input orders tableside and facilitates constantly changing menus, which we see more and more in trendy restaurants. This reduces errors and creates a more seamless experience for both the customer and person that's serving them.
Clio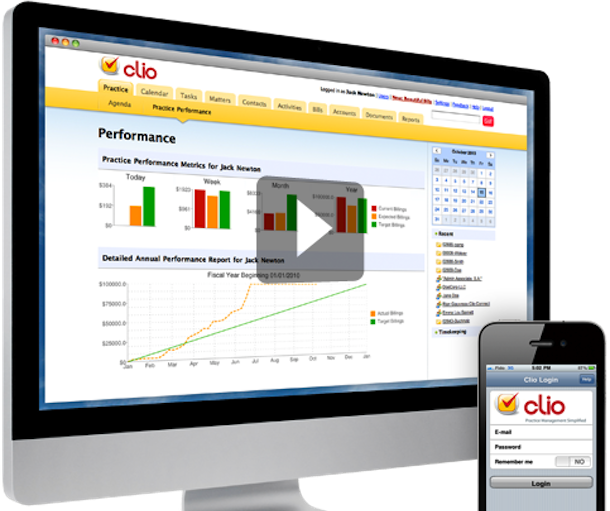 Clio is a SaaS platform that is geared toward law firms. Based in Vancouver, Clio looks to amalgamate all of the internal organization and management tools needed to run a law practice. The company was founded in 2007, and recently announced it's opening an office in Ireland.
Bionym
Forget fingerprint technology, biometrics is the next thing to take the tech world by storm. The Nymi band by Bionym is officially the coolest startup product I've heard about in a while. Bionyn's Nymi band is a heart monitor you wear on your wrist, similar to a Nike Fuelband, and uses your unique heartbeat as constant identity verification, giving you access to your computer, smartphone, car, etc. wirelessly and whenever you want. Founded by Karl Martin and Foteini Agrafioti, Toronto-based Bionym secured $1.4 million in seed funding in August 2013.
Keek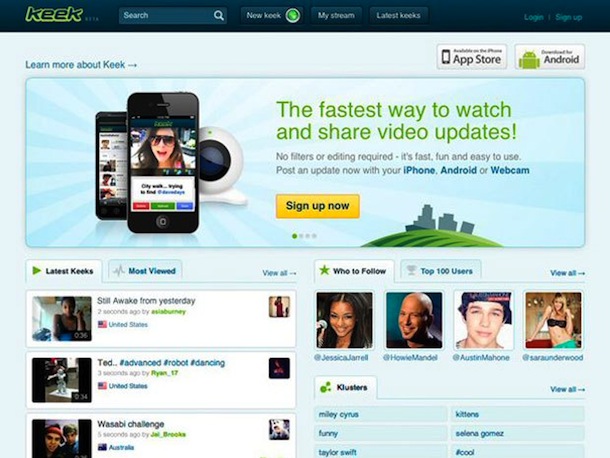 Keek may be the most high-profile Canadian startup right now. The platform lets users share short videos, similar to Instagram or Vine, but limits them to 36 seconds. With some of the most recognizable celeb names as users, including the whole Kardashian-Jenner clan and pop starlet Demi Lovato, Keek has grown to 50 million users and counting.
Danielle is a Social Media Coordinator at 88 Creative. Follow her on Twitter at @DFabes .